Written by Elizabeth Landau
NASA's Jet Propulsion Laboratory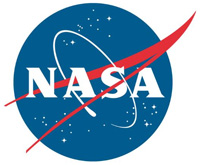 Pasadena, CA – The brightest area on Ceres, located in the mysterious Occator Crater, has the highest concentration of carbonate minerals ever seen outside Earth, according to a new study from scientists on NASA's Dawn mission. The study, published online in the journal Nature, is one of two new papers about the makeup of Ceres.
"This is the first time we see this kind of material elsewhere in the solar system in such a large amount," said Maria Cristina De Sanctis, lead author and principal investigator of Dawn's visible and infrared mapping spectrometer. De Sanctis is based at the National Institute of Astrophysics, Rome.
«Read the rest of this article»