NASA Jet Propulsion Laboratory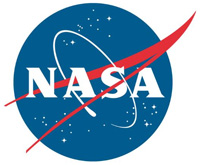 Pasadena, CA – In the nearby Whirlpool galaxy and its companion galaxy, M51b, two supermassive black holes heat up and devour surrounding material. These two monsters should be the most luminous X-ray sources in sight, but a new study using observations from NASA's NuSTAR (Nuclear Spectroscopic Telescope Array) mission shows that a much smaller object is competing with the two behemoths.
The most stunning features of the Whirlpool galaxy – officially known as M51a – are the two long, star-filled "arms" curling around the galactic center like ribbons. The much smaller M51b clings like a barnacle to the edge of the Whirlpool. Collectively known as M51, the two galaxies are merging.
«Read the rest of this article»