Written by Andrew Good
NASA's Jet Propulsion Laboratory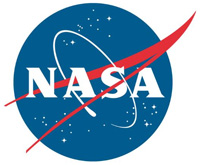 Pasadena, CA – Artificial intelligence is changing how we study Mars.
A.I. software on NASA's Curiosity Mars rover has helped it zap dozens of laser targets on the Red Planet this past year, becoming a frequent science tool when the ground team was out of contact with the spacecraft. This same software has proven useful enough that it's already scheduled for NASA's upcoming mission, Mars 2020.
A new paper in Science: Robotics looks at how the software has performed since rolling out to Curiosity's science team in May 2016. The AEGIS software, or Autonomous Exploration for Gathering Increased Science, has been used to direct Curiosity's ChemCam instrument 54 times since then. It's used on almost every drive when the power resources are available for it, according to the paper's authors.
«Read the rest of this article»