We heard the President and his administration's position during the state of the union.
We can hear the corporate media's opinion any time we turn on the various news channels. After all, the media in this country is a wholly owned subsidiary of the military industrial corporate complex and they know who butters their bread.
So lets take a moment to hear from those who are and have been directly affected by this immoral and illegal war of aggression in Iraq.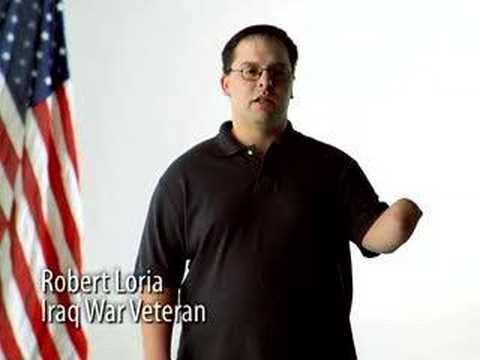 VoteVets is joining organizations such as MoveOn, SEIU (Service Employees International Union), and the Center for America Progress as founding members of Americans Against Escalation in Iraq.

The Tennessee Equality Project Foundation presents the following Lobbying 101 event to prepare you to advocate for equality. We need you at these events: Lobbying 101 in Clarksville & Advancing Equality Day on the Hill!
Lobbying 101 in Clarksville
Thursday, February 1, 7-9 pm
Unitarian Universalist Fellowship of Clarksville
3053 U.S. 41-A
Advancing Equality Day on the Hill
Tuesday, February 20 at 8:30 a.m., the Tennessee Equality Project presents the 3rd annual Advancing Equality Day On The Hill, a day in Nashville meeting with your legislators to express your views on proposed legislation affecting the Gay, Lesbian, Bisexual & Transgender Community.
«Read the rest of this article»