Winter Weather Advisory In Effect ... [Click here for more information]

Rachel Maddow demystifies the Republican fascination with all things Ronald Reagan, in Rachel Maddow's Campaign Asylum. Rachel Maddow is the host of The Rachel Maddow Show on Air America Radio, which airs live on weekdays from 6 p.m. to 8 p.m. Eastern Time.
Simi Valley and Reagan's Tomb are the site of the first GOP presidential debate. She explains why voters should run screaming if a clone of Ronald Regan is ressurected for the 2008 election.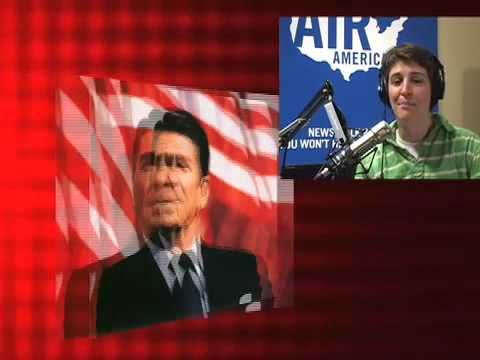 About Bill Larson
Bill Larson is the Creator and Publisher of Clarksville Online, and works as a network administrator for Compu-Net Enterprises. He is politically and socially active in the community. Bill serves on the board of the Clarksville Community Concert Association, and is a member of the Friends of Dunbar Cave.

You can reach him via telephone at 931-249-0043 or via the email address below.
Sections
Opinion, Politics

Topics
Air America, Election 2008, Rachel Maddow, Ronald Reagan