Kucinich, by bringing his Cheney impeachment resolution to a floor vote in the House, has shaken up the politics of impeachment, and looks like it may end up putting Cheney in the dock.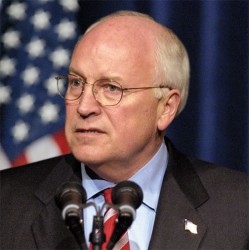 You wouldn't know it if you just watch TV news or read the corporate press, but this past Tuesday, something remarkable happened. Despite the pig-headed opposition of the Democratic Party's top congressional leadership, a majority of the House, including three Republicans, voted to send Dennis Kucinich's long sidelined Cheney impeachment bill (H Res 333) to the Judiciary Committee for hearings.
The vote was 218 to 194.
Now the behind-the-scenes partisan maneuvering that preceded that vote was arcane indeed, with Kucinich first exercising a member's privilege motion to present his stymied impeachment bill to the full House, only to have Speaker Nancy Pelosi arrange for a colleague (Majority Leader Steny Hoyer, D-MD) offer a motion to table it. The Republicans, anxious to embarrass the Speaker, threw a wrench into that plan, though, by voting as a bloc to oppose tabling. Since Kucinich already has 22 co-sponsors for his bill, it was clear that the tabling gambit would fail. As soon as that became apparent, rank-and-file Democrats, unwilling to be seen by their constituents as defending Cheney, rushed to change their votes to opposing the tabling motion. In the end, tabling failed by 242 to 170 with 77 Democrats supporting a pleasantly surprised Kucinich. «Read the rest of this article»
Anyone who has listened to the sickening rant of this so called "celebrity" should be infuriated. His repetitive use of the "N" word and obvious disapproval with interracial relationships was exemplified in a recorded phone call. His breakdown on television the other night was a bit premature. After listening to his hate-filled rant and then listening to his tearful apology, I find it hard to believe that he "transformed" overnight.
As a white man who grew up in the south, racism is prevalent towards every minority and is something that cannot be "unlearned" overnight. In today's society, the use of the "N" word is taboo. It is demeaning and disrespectful and serves no purpose in society other than to be used as an example of what not to do. Condemning interracial relationships is even more disturbing. «Read the rest of this article»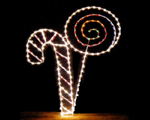 Along the Riverfront, workers are busy stringing more than one million lights through the trees, preparing to illuminate Christmas on the Cumberland, Clarksville's walk-thru holiday light display.
The holiday display, a 'new' city tradition, opens November 20, 2007 with a lighting ceremony and entertainment at Clarksville's McGregor Park RiverWalk on Riverside Drive. This year's theme is The Spirit of Christmas.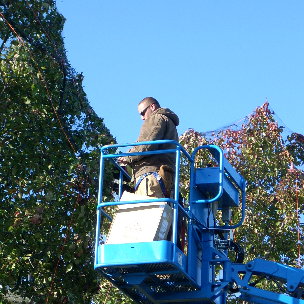 Several new scenes have been added to Christmas on the Cumberland this year making it bigger and brighter than ever. The new montages include a Santa train, a gingerbread park, a snow globe, a giant sea-monster, a fishing scene, Santa flying an airplane, and Santa water skiing. The most striking display will be a lighted, 20-foot Screaming Eagle Emblem custom made to represent Ft. Campbell's 101st Airborne Division, which currently has hundred of its soldiers deployed in Iraq.
The Grand Opening Celebration for Christmas on the Cumberland will begin with holiday entertainment performed by The Beagles starting at 6:00 p.m., with Mayor Johnny Piper officially lighting up the park during a 6:30 p.m. lighting ceremony.
«Read the rest of this article»