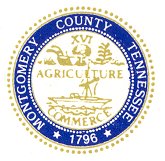 This is the the first year we have directly received a Montgomery County tax statement. Prior to 2007, the statement went to and was paid by the Wells Fargo Mortgage Company. Since we paid our mortgage on full in April, we are now the recipients of this notice. In the fall of each, I'll now be billed for taxes due. Before now, I paid no attention to this detail. I didn't have to.
I recognize that my neighbors and other property owning residents of Montgomery County are receiving such notices too. Such notices can evoke feelings about the prospect of paying taxes: frustration, anger, stress. These are unhealthy responses if dwelled upon for any length of time. Remember, our feelings are triggered by our thinking. To think of taxes as a negative fosters resentment, but there is a more wholesome attitude if you shift your focus.
This is what works for me: I choose to mentally remind myself of the benefit received for my tax dollars. I begin by seeing my tax payment as a community asset; it has value to the community. I know that my tax dollars are supporting the educational system in my community, and I believe that education is the foundation for success in life. I am, therefore, making a distinct contribution to the lives of children. «Read the rest of this article»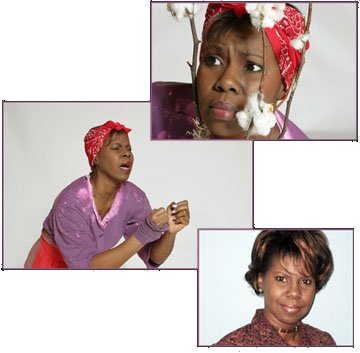 Civic and elected leaders gathered recently for the 2007 Freedom Fund banquet which featured Sherri Bishop (left) in a striking performance of From the Motherland to the Promised Land.
Singing of The Star Spangled Banner, was led by Mrs. Naomi Jerkins, who was also the accompanying pianist for Ms Bishop. Mr. Kevin Johnson and the Youth Choir of Tabernacle Missionary Baptist Church sang Lift Ev'ry Voice and Sing. Mrs. Jean Scott Murphy was the Hostess of Ceremony.
Rev. Jerry G. Jerkins presented the 2007 Clarksville Branch NAACP Jerry G. Jerkins Annual Service Award to Montgomery County Commissioner Lettie Kendall. Mrs. Kendall has served on the Montgomery County Commission for 40 years. She has shown a lifelong dedication to early childhood education during her education career. She currently teaches fourth grade math at Ringgold Elementary School, served as Minglewood Elementary School Principal and has been with the Montgomery County Schools System for over 35 years. «Read the rest of this article»

With all the beautification currently undertaken by Mayor Johnny Piper it seems Clarksville has become almost obsessed with aesthetics. Certainly the Mayor has been under scrutiny from the recent crimes, questionable firings and the trips he has taken, but no one can question his commitment to beautification. It seems to be his political signature.
That being said, the odor exuding from the wastewater treatment plant is atrocious. With so much emphasis on cleaning up the "eyesores" around Clarksville, I think its time to address the odiferous climate of our community as well.
The Christmas lights are beautiful, but their beauty is diminished when one has to inhale a stench that would knock a buzzard off a gut wagon or gag a maggot. Our city leaders need to study and correct this problem, or at least take appropriate measures to investigate what can be done.
Odor absorbing vegetation or chemicals that neutralize the stench need to be evaluated. Our local government needs to address this problem immediately if not sooner. It has been a thorn in the side of this community for as long as I can recall and it is high time something is done about it.