Editors Note: While this article does not directly apply to Clarksville, TN or its police force, it perfectly illustrates the need to have distinct policies prohibiting the types of activity detailed in this article. It also directly applies to the ongoing debate on the use of force by police agencies non-lethal or not.
If the specter of another US foray into regime change disturbs you, Google the word "Tanter." If the prospect of another country's being bombarded with US weapons outrages you, and if inserting the adjective "nuclear" into the narrative sends a chill up your spine, go to the "Guardian" website and search "Tanter." Or if you hanker to find out what a Robust Nuclear Earth Penetrator can do to humankind, click onto the Union of Concerned Scientists.
But if you want to take a stand against another US/Israeli war crime, don't come to Ann Arbor. Not unless you're prepared for the worst. Unless you're prepared to be brutalized by the cops, thrown in jail, and subjected to improper and punitive medical treatment, you'd better keep your mouth shut. Or so the University of Michigan, the Ann Arbor Police, and the Zionist forces in the community would have it.
When I became a doctor I knew I would encounter a lot of human suffering, but I never envisioned a time when my efforts to alleviate it would get me brutalized by the police, then charged with a crime. «Read the rest of this article»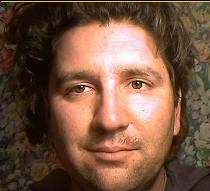 Chris Lugo, candidate for US Senate, has announced the establishment of his new website, Vote for Peace, a resource for everyone who is interested in in his candidacy and issues affecting peace and the health and welfare of the American citizenry. Lugo, a resident of Nashville, ran for this seat in 2006 as the Green Party of Tennessee candidate.
In announcing the new site, Lugo said,
"The war in Iraq has been dragging on for more than four years now with no end in sight. The Bush administration has failed the American people and the Republican leadership which has supported this administration is complicit in this unwarranted war of aggression which has cost the lives of thousands of Americans and hundreds of thousands of Iraqis at a cost of trillions of dollars." «Read the rest of this article»