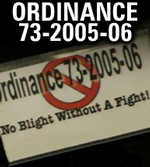 Officials for the City of Clarksville will hold a community meeting to discuss the Clarksville Center Redevelopment Plan on Thursday, January 10th at 6p.m. in the Clement Auditorium at Austin Peay State University. Missy Graham, Communications Director for the City of Clarksville, said that the meeting location was selected because APSU is located in the Clarksville Center Redevelopment District. APSU is the only property to be exempt from in the newly designated "blight" area.
According to Graham, "several details of the plan have been misrepresented in recent weeks and the Mayor and City Council are hosting this event to help residents understand the objectives of the plan. The Downtown District Partnership worked on the plan for several years before presenting it to the City Council in the fall of 2007. The City Council voted on the plan on two separate occasions and did not receive any opposition from the public."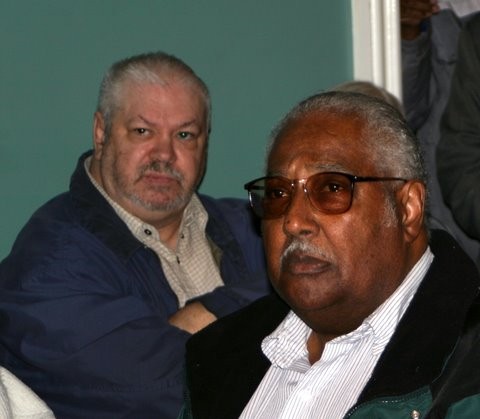 Clarksville Property Rights Coalition members maintain they were unaware of the details and language of the ordinance that has lumped all of the downtown area (except APSU) into a "blighted" category for purposes of redevelopment. Participants in these meetings felt "blindsided " by the blight designation and were quick to line up and sign postcards addressed to their legislators protesting the the ordinance. The anger crossed boundaries of race, gender and income, unifying residents who were seeking answers and explanations. «Read the rest of this article»
It is snowing. Lightly. Soft flurries that dance to the earth, not in the wild frenzy of a winter storm but rather, in a time-honored waltz that whispers "I'm here, come out and walk with me!" So what if it is -4. There is no wind, ergo, no wind chill.
A half hour before, I unfurled myself from the toasty warmth of wooley blankets and prepared to meet the day. Destination: computer lab. I step from my dorm to the outdoors when the magic of that gentle snow happened. In the lamplight, the ground (which is measured in feet of snow) sparkled with the crystalline glitter of well chilled granular snow, diamonds and shards of silver reflecting light. From the low roofline of the Clockhouse (below) icicles are measured by the yard, growing downward, earthbound and more weighty with each new inch.
I am the only one up and about, just me,  with a fleece scarf loosely hung around my neck, my wool coat still unbuttoned, gloves neatly folded in the pocket. «Read the rest of this article»