"A long way from where we started…"
With those words activist Bernie Ellis, a staunch advocate for traceable, verifiable voting records, cited a BRAD BLOG report announcing the publication of a major New York Times article on the issues surrounding electronic voting.
According to The BRAD BLOG, the NYT article includes a graphic of an exploding voting booth and a warning that your vote may be "lost, destroyed, miscounted, wrongly attributed or hacked." The story is reportedly titled "The Bugs in the Machine." The story claims that electronic voting machines may create far greater problems than hanging chads and cites a ten percent failure of electronic voting machines. http://www.bradblog.com «Read the rest of this article»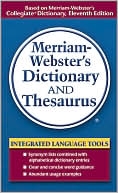 It's a New Year. How about a resolution of a different kind?
I get dozens of e-mails, bulletins, notes, jokes, "funny" surveys, cartoons, etc., replete with, overflowing with, saturated with: The "F" Word.
It's a word. It's in the dictionary. It means something (with many degrees of stress and passion). It doesn't mean everything. It doesn't suit everything.
I attend many events, many interesting, wonderful and creative events with political and social activists (experienced and novice), civic leaders, artists and writers, and fellow members of this community who have powerful messages. We have words for those messages. But when too liberally laced with profanity and vulgarity, the balance of that word power shifts, and we lose the interest, respect and attention of the very people we are trying to reach. «Read the rest of this article»