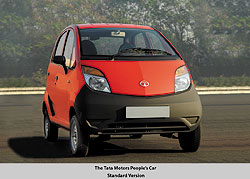 As Americans continue their love affair with bigger, budget-busting, gas guzzling SUVs, one company in India is exploring smaller, cheaper, better-mileage mini-cars. Introducing the Tata Nano. Affordably priced at $2500 (in India).
Mr. Ratan N. Tata, Chairman of the Tata Group and Tata Motors, has unveiled the 'NANO', affectionately dubbed "the People's Car"from Tata Motors. It is a development that India and the world have been looking forward to, a development, which signifies a first for the global automobile industry, the People's Car brings the comfort and safety of a car within the reach of thousands of families. The People's Car will be launched in India later in 2008. «Read the rest of this article»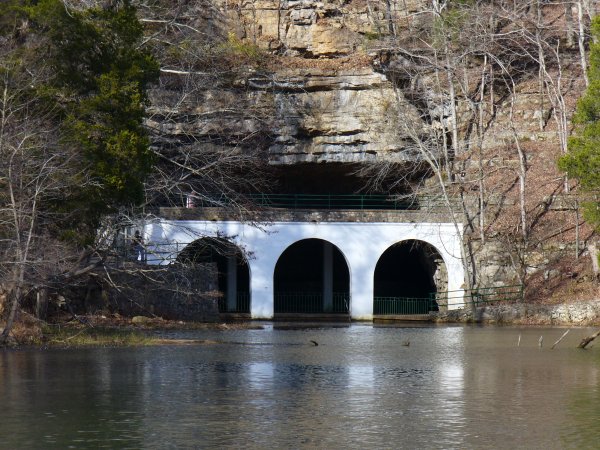 When you see the amount of graffiti on the walls inside Dunbar Cave, you can't help but feel shameful about that horrible violation to the cave.
Thousands of scribbled signatures cover the fragile walls of this living underground environment. One visitor commented, "I wonder if there was a time when each person was handed a marker as they were going into the cave?" Visitors also see little of natural stalactites or stalagmites; many of them were taken down either through vandalism or for grinding up into mineral waters.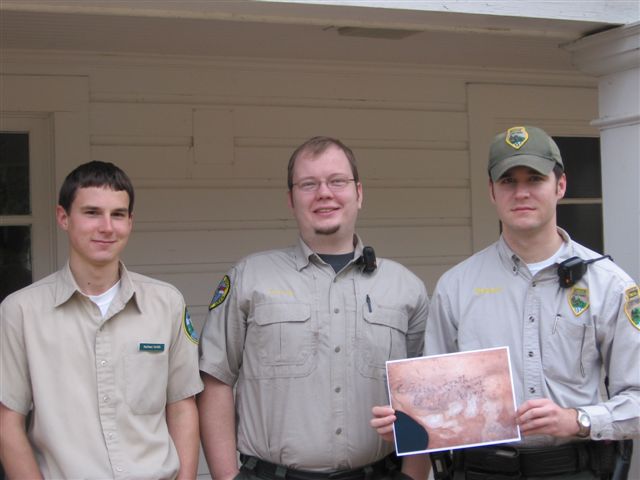 Nathan Smith, David Britton and Ranger Adam Neblett
A one-quarter mile length of cave on the tour shows very tiny drips of new growth on the ceilings and floors. The cave owners since 1973, the State of Tennessee, have been preserving the cave from vandalism. «Read the rest of this article»