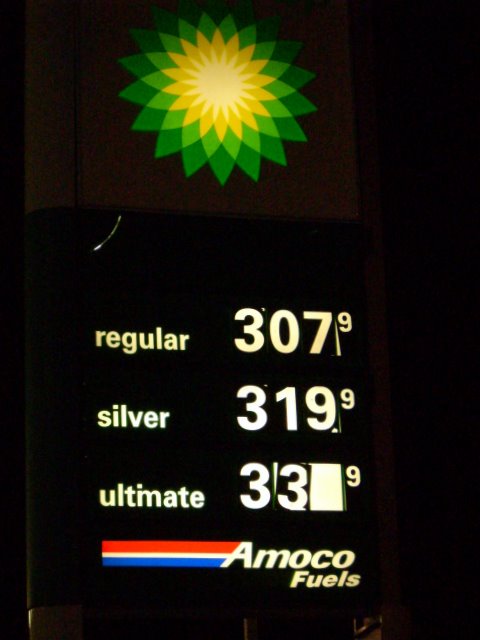 Oil prices reached an all time high today, topping $100 a barrel. It didn't take long for that price to impact the consumer market: by 7 p.m., a drive northbound on Wilma Rudolph Boulevard showed the price per gallon for regular unleaded hitting a high of $3.07.
Clarksville Online began checking downtown, where prices hovered below that psychological punch of $3.00 a gallon, but once a driver moved from College Street toward St. Bethlehem, the price inched upwards to $3.03, $3.05 and finally topped out at $3.07 just north of I-24. Wal-Mart always discounted gas rested at $2.99, pennies shy of their competition.
We've been watching the price of oil and gas for months, noting that the price (for regular) always seemed to stop shy of $3.00 a gallon. Tonight our city joins others around the country in a collective gasp of sticker shock even as executives at places like Exxon are jumping for joy over record setting profits, an announcement that dovetailed neatly with the rising cost per barrel of oil.
If you are driving a Ford Explorer SUV, it will now cost you $69.07 to fill that tank (@$3.07/ gallon). Something to think about.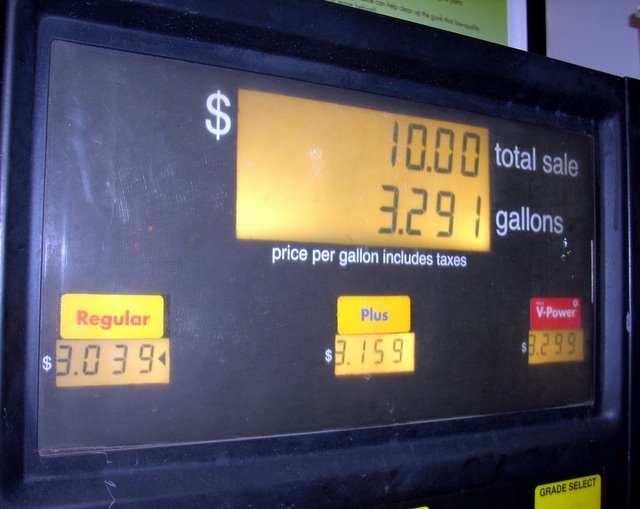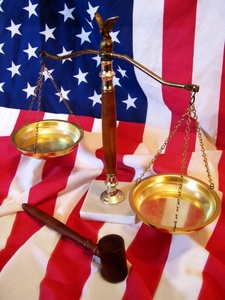 We read in the local media daily about the plight of citizens across America. Headlines, featuring epitaphs that describe the demise of democracy as it was known in the past. Delivering detail accounts of stories that further diminish the level of security that we have grown accustomed to. Yet, our elected officials seem to have grown callous to the accounts, choosing to ignore the information, focusing their attention on lesser issues.
The question rings aloud, "when will they hear"? How can they not see the erosion of our safety net, and why are we sitting idly by allowing our elected representatives go unaccountable?
Each representative is responsible for making sound and timely decisions on issues that are plaguing the survivability of our city, county, state, and nation. As responsible citizens we're supposed to be the trumpets that sound the alarms signaling them to take actions.
Are we doing our forefathers justices by allowing these infractions of justice to continue unabated? Should we not be addressing these issues through the proper channels, reminding those in leadership positions that we will not permit their turning deaf ears to our uproar? «Read the rest of this article»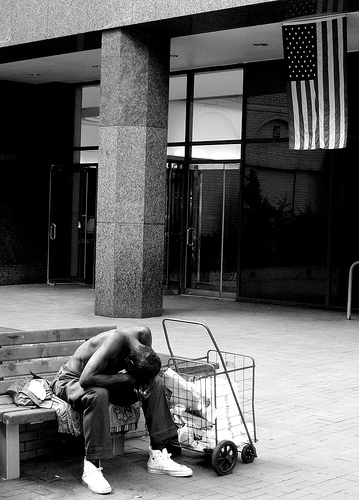 According to a recent point in time survey by the National Alliance to End Homelessness, there are an estimated 740,000 experiencing homelessness at any given time in America. In addition to this, an estimated 3.5 million people will experience temporary homelessness at some point in a given year, including some 1.35 million children according to the National Law Center on Homelessness and Poverty.
As America slides into a recession many victims of the mortgage crisis will find themselves homeless, hidden victims of the subprime loan fallout. The fact is that homelessness can happen to anyone, children, working adults, veterans and even entire families.
I believe that we as Americans have the collective will to end homelessness in America by strengthening the social safety net and making sure that no one falls through the cracks. At the federal level there are many proposals available that would provide a seamless web to catch those who have fallen on hard times and insure that in the future no one is found sleeping under a bridge or frozen to death in the middle of the winter for lack of adequate housing. «Read the rest of this article»