The Vagina Monologues will be presented at APSU Clement Auditorium on Feb. 26-27 at 7 p.m. Admission is $5.00.
One in three women are raped, mutilated and/or assaulted, says Eve Ensler, creator of The Vagina Monologues. If that's the case, why don't we hear about it all the time, everyday, every hour? Because women have a tendency to think that it's their fault.
Dr. Jill Eichhorn, Coordinator of APSU's Women's Studies Program, teaches The Vagina Monologues class, a class whose students participate in The Vagina Monologues production. This is the 7th year The Vagina Monologues has been presented at Austin Peay State University. Eichhorn hopes to help women claim control over their lives, their bodies and their voices. She wants women to release the shame that comes from sexual abuse, including the abuse that women and girls experience daily when they see women objectified on the media.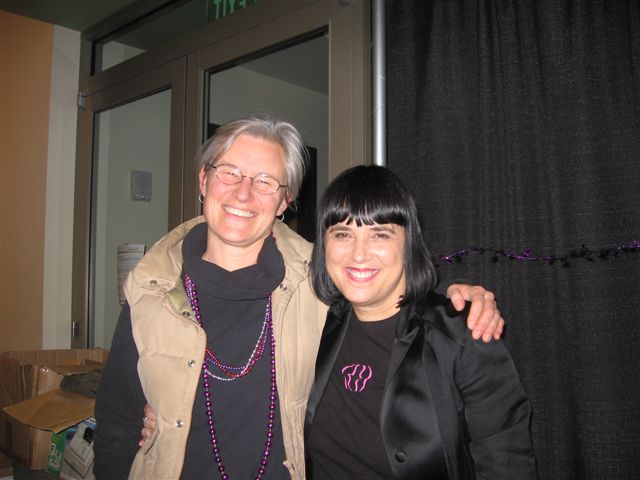 Dr. Eichhorn (left) with Eve Ensler at Vanderbilt University
Women think that the horrible feeling they have after being assaulted somehow belongs to them. Being invaded or touched inappropriately invalidates them incredibly. It makes them feel as if their own body is disgusting, that their body has betrayed them; they hate it for that. They think that they have become the nasty, fear-based, controlling, invasive feeling that they are left with. It makes them feel so low down that they cannot speak up. «Read the rest of this article»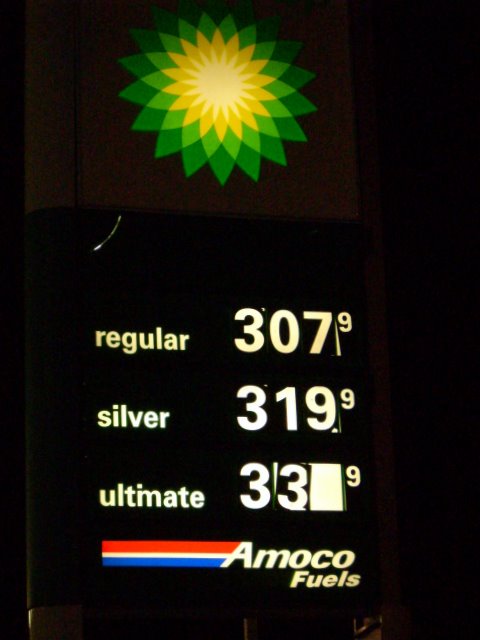 Oil prices reached an all time high today, topping $100 a barrel. It didn't take long for that price to impact the consumer market: by 7 p.m., a drive northbound on Wilma Rudolph Boulevard showed the price per gallon for regular unleaded hitting a high of $3.07.
Clarksville Online began checking downtown, where prices hovered below that psychological punch of $3.00 a gallon, but once a driver moved from College Street toward St. Bethlehem, the price inched upwards to $3.03, $3.05 and finally topped out at $3.07 just north of I-24. Wal-Mart always discounted gas rested at $2.99, pennies shy of their competition.
We've been watching the price of oil and gas for months, noting that the price (for regular) always seemed to stop shy of $3.00 a gallon. Tonight our city joins others around the country in a collective gasp of sticker shock even as executives at places like Exxon are jumping for joy over record setting profits, an announcement that dovetailed neatly with the rising cost per barrel of oil.
If you are driving a Ford Explorer SUV, it will now cost you $69.07 to fill that tank (@$3.07/ gallon). Something to think about.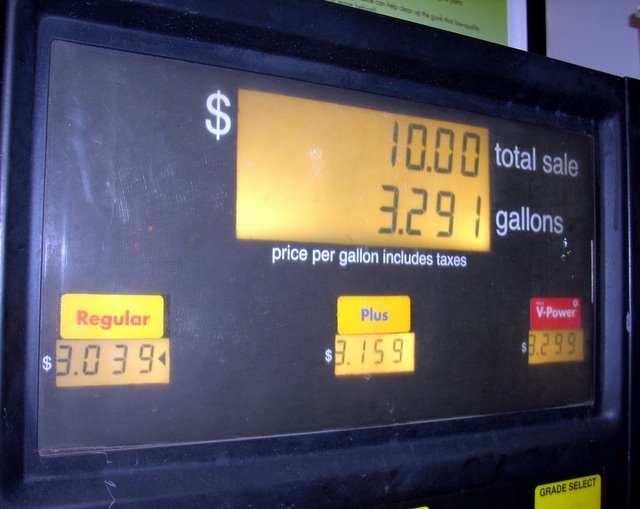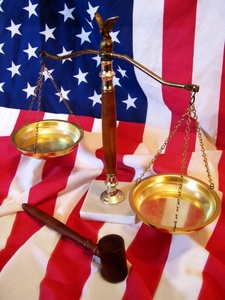 We read in the local media daily about the plight of citizens across America. Headlines, featuring epitaphs that describe the demise of democracy as it was known in the past. Delivering detail accounts of stories that further diminish the level of security that we have grown accustomed to. Yet, our elected officials seem to have grown callous to the accounts, choosing to ignore the information, focusing their attention on lesser issues.
The question rings aloud, "when will they hear"? How can they not see the erosion of our safety net, and why are we sitting idly by allowing our elected representatives go unaccountable?
Each representative is responsible for making sound and timely decisions on issues that are plaguing the survivability of our city, county, state, and nation. As responsible citizens we're supposed to be the trumpets that sound the alarms signaling them to take actions.
Are we doing our forefathers justices by allowing these infractions of justice to continue unabated? Should we not be addressing these issues through the proper channels, reminding those in leadership positions that we will not permit their turning deaf ears to our uproar? «Read the rest of this article»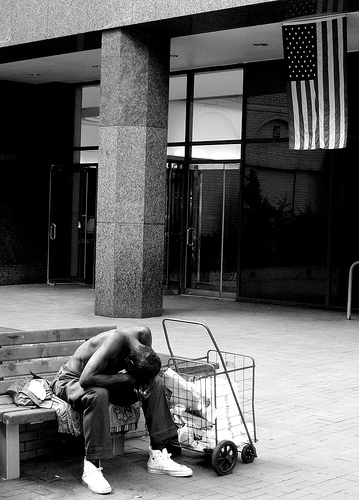 According to a recent point in time survey by the National Alliance to End Homelessness, there are an estimated 740,000 experiencing homelessness at any given time in America. In addition to this, an estimated 3.5 million people will experience temporary homelessness at some point in a given year, including some 1.35 million children according to the National Law Center on Homelessness and Poverty.
As America slides into a recession many victims of the mortgage crisis will find themselves homeless, hidden victims of the subprime loan fallout. The fact is that homelessness can happen to anyone, children, working adults, veterans and even entire families.
I believe that we as Americans have the collective will to end homelessness in America by strengthening the social safety net and making sure that no one falls through the cracks. At the federal level there are many proposals available that would provide a seamless web to catch those who have fallen on hard times and insure that in the future no one is found sleeping under a bridge or frozen to death in the middle of the winter for lack of adequate housing. «Read the rest of this article»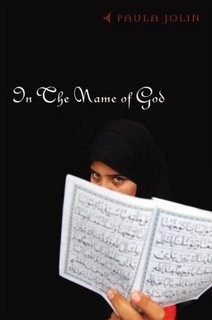 In the Name of God came across my desk by request from the author, Paula Jolin, who asked me to take a look at it. I did, in part because the setting and the emotion behind the story is something I wanted to know more about; fiction mirrors life, and I hoped this story would provide that for a difficult subject: suicide bombers.
In the Name of God delves into an Eastern world and a culture relatively alien to me, yet it is a culture with probing fingers touching and testing and tasting the culture of a freedom that is uniquely Western.
In this book, 17-year-old Nadia lives in Damascus, Syria, locked into a straight and narrow path of traditional Islam. She has enough exposure to Western ideas to tempt her and rouse her curiosity, and is also bitterly aware of the politics, economy and culture that envelops her own country and neighboring Iraq. «Read the rest of this article»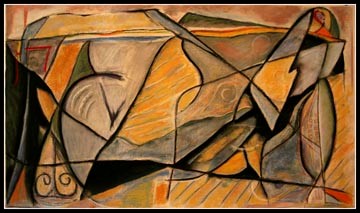 "SIDETRACKED: Something that causes a diversion from the original subject or activity." This is the title of a new solo art exhibit by regional artist Doug Halloran. The exhibit opens with a public reception from 6-8 p.m. on Saturday, Feb 23rd, at the Downtown Artists Co-op located at 96 Franklin St. on the square in downtown Clarksville. "Birdland"(at left) is one of the works on exhibit).
Halloran says his choice of exhibit title came about when he was reviewing his finished work.
"I was looking for some kind of common thread but, as usual, the work was an eclectic mish-mash of both photo images and pastel paintings; each image had at some point diverted from my original intention. So, I decided to explore this way of working and follow the "something" that led me to a different way of seeing." «Read the rest of this article»
Retirees appreciate and enjoy the free time available once the mandatory 8-5 work week responsibility is over. It is interesting that the Army retirees I have been connected with are so busy with volunteer work. Army retirees are redeeming their free time for service to the community.
Not everything as a retiree is peaches and cream, though. There is the challenge of making ends meet economically; freedom from financial worries in retirement is possible but necessitates proactive financial planning and the establishment of priorities if working from a fixed or reduced income. Enjoying retirement requires long term planning and a bit of luck mixed with savvy decisions.
One serious challenge is the coaxing of enough income from savings to maintain a healthy standard of living. As we prepare for retirement, we had been advised to change our investment strategy by going to conservative funds, CDs, and money market funds, which are safer. Today's financial planners are taking a second look at this advice. «Read the rest of this article»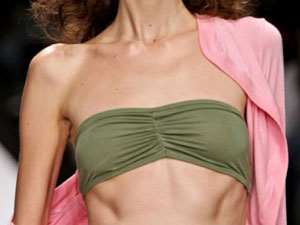 Europe's fashion community made a bold move this month with the enforcement of Body Mass Index requirements for its high fashion models, refusing to use runway models who fell below BMI standards. In other words, you can be too thin.
Yes, the models will still be tall, thin, willowy, perhaps angular, but emaciated is OUT. It is a long-needed move toward better health with a long range goal of changing the perception of beauty from bone-baring thin to a more healthy shape.
In Hollywood films, on every TV channel, and in thousands of pages of fashion magazines, the icon of beauty for the past 20 years has been the ever-diminishing body mass of models. The concern exploded into public consciousness a few years ago with the skeletal form of TV's Ally McBeal, and cross cuts social strata in the form of bulemia and anorexia, the health-endangering weight loss tactics used by too many women and girls in their efforts to be fashionably thin or meet some unrealistic standard of beauty. «Read the rest of this article»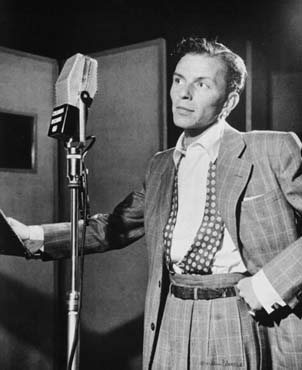 As a little girl, one of the stories my mother told me was of a trip to New York City with fellow singers to see a Carnegie Hall concert. My mother had other plans though, an ulterior motive for this Big Apple sojourn, and gave up Carnegie Hall for a chance to see a new young heart throb, a skinny crooner with dreamy blue eyes in one of his earliest performances … Frank Sinatra. It was 1942.
For nearly 60 years, old blues eyes — Frank Sinatra — was larger than life, a singer, movie star, and worldwide legend with 1300 songs to his credit. The Roxy Regional Theater captures a collection of the very best in their current production of My Way: A Musical Tribute to Frank Sinatra.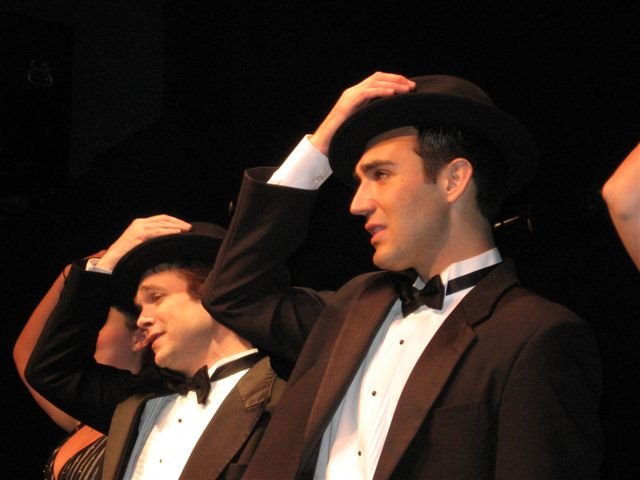 Even before the show began the mood was set with soft music from yesterday that hasn't lost is charm — hummable, dance-able music that continues to endure. As the combo took their seats and began to play, as the singers stepped back in time, they carried their audience with them all the way. «Read the rest of this article»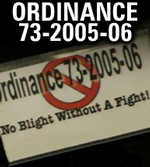 Patsy Sharpe, a downtown property owner, submitted the following letter to Clarksville Online, with the following note: "The Leaf Chronicle is refusing to print letters to editor on the blight issue. They always give different reasons but none are truthfully a good one. I am sending my letter to [Clarksville Online] in hope that you will print what a biased newspaper like the Leaf, won't. " The following is Ms. Sharpe's letter:
I would like to address the upcoming talks on the controversial Redevelopment Plan that blights the entire downtown. The idea of involving the residents and business owners in the affected area is, of course, the only right thing to do. They should have been notified from the beginning and one can only speculate as to why they were excluded, referring to the Emerald Hill and Dog Hill residents. The Brandon Hills and Red River residents were notified. If proper procedure is followed, there will be a series of meetings and discussions on how redevelopment should proceed and all should have a voice in the matter. For the record, we are not anti-redevelopment. We just want redevelopment that is fair and beneficial to the residents as well as to the city. «Read the rest of this article»