The House Democrat Review is a weekly feature that gives Tennesseans an in-depth look at what our Democratic state legislators have been working on this week, and a glimpse into what's planned for the coming week at our state house.
House Democrats Bring Home Schools First Funding, nearly $184 million in additional K-12 funds expected next year.
This week House Democrats were presented with the 2008 – 2009 projected BEP 2.0 funding numbers which show that, thanks to the Schools First Initiative passed last year, Tennessee's local schools are estimated to receive $183.2 million in additional funding.
"When we first began the task of improving our K-12 schools in Tennessee, we wanted to do it in a way that wouldn't put undo burdens on local governments," said Speaker of the House Jimmy Naifeh (D-Covington). "Thanks to the Schools First Initiative, we were able to increase education funding by over $340 million last year and nearly $184 million this year, while at the same time reducing the pressure on counties to have to raise their property taxes." «Read the rest of this article»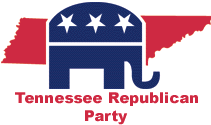 The House GOP Review is a weekly feature that gives Tennesseans an in-depth look at what our Republican state legislators have been working on this week, and a glimpse into what's planned for the coming week at our state house. 
"Right to hunt" constitutional amendment passes 105th General Assembly
House Joint Resolution 108 passed on the House floor this week with overwhelming aproval. The constitutional amendment would add provisions to the state constitution establishing the right to hunt, fish, and harvest game subject to "reasonable rules and regulations." An excerpt from the resolution reads:
Hunting and fishing are honored traditions in the state; citizens have enjoyed the bounty of Tennessee's natural resources from the time prior to statehood, including hunting and fishing for subsistence and recreation; therefore, hunting and fishing is a vital part of the state's heritage and economy and should be preserved and protected.
Having already passed the Senate this year, the amendment must now win the approval of the 106th General Assembly next year by a two-thirds vote. The measure could be on the ballot for referendum as early as 2010. «Read the rest of this article»
The Castle Coalition, a national grassroots property rights group working on eminent domain issues, came to Clarksville Thursday to participate in a rally prior to the city's public forum on the redevelopment plan held in the Burt School cafeteria on Thursday.
The rally featured Christina Walsh , Clarksville Property Rights Coalition Spokesman John Summers, Dan Brown of the Tennessee Preservation Trust and others. They addressed plan opponents and members of the press on the issues they perceive in the current version of Clarksville's Redevelopment Plan. Summers and Brown have been frequent speakers at CPRC meetings.
http://video.google.com/videoplay?docid=-687599649770304893
After the rally, the public forum began in the Burt School Cafeteria. with Mayor Piper making the first statement. The program continued with a presentation by Knoxville's KCDC President Alvin Nance, followed by Downtown District Partnership board member and recent appointee to the Clarksville Housing Authority Frank Lott. The presentation given was identical to the KCDC video on the "Our view: The updated redevelopment plan still has major flaws" article; watching that video provided all the same information as last night's forum.
Laws mean exactly what they say on paper; it does not matter what those who created it intended for it to say. What counts is in the actual letter of the law. Members of the City Council do not see any issues with the plan they approved, even though a common sense reading shows that this plan is faulty, open to major abuse, and was clearly intended to make it easier for developers to take private property from its owner and then profit from it. Mayor Piper and the council have denied that, but that is exactly how the currently plan reads.
Counting heads, the Fire Marshall allowed only 180 people inside the hall for the meeting, with another estimated 150 people turned away. [Editor's note: At the Train Station meeting in December, more than 300 people turned out to oppose this plan.] CPRC members provided a list of the names and addresses of people who were denied access to this public forum: page after page was full of names and addresses. «Read the rest of this article»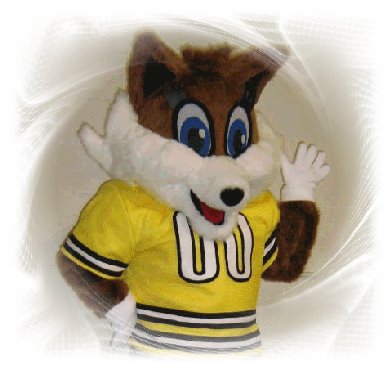 The Clarksville Fox would like to invite everyone in the Clarksville and Fort Campbell area community to come to The Clarksville Fox 2nd Annual Easter Egg Hunt. The Hunt will be held at Northwest High School, 800 Lafayette Rd., in Clarksville on March 22nd at 10:00 AM.
Easter Egg Hunts will be held for several different age groups, with candy and gifts for everyone. There will also be a special area with a special hunt for those special children with special needs.
The team mascot, Trixy (above left), will be there to help hunt for eggs, hand out autographed Trixy mascot cards to the children, and take pictures. Bring your family and friends and join Trixy and the all the Clarksville Fox Women Semi-Pro Full Contact Football Players for this event. «Read the rest of this article»
Are you raking up the dregs of last fall's foliage?
Or cleaning out the garden for spring planting?
Maybe collecting the small branches and twigs blown down in recent storms?
Or raking the grass clippings from that first bout of lawn mowing?
The City of Clarksville will offer a yard debris pick-up March 24-May 5. Citizens are asked to put the items that they would like to have picked-up close to the road.
Items to be removed must be in biodegradable paper bags or cardboard boxes. Yard debris is defined as normal yard waste such as grass clippings, leaves, limbs and etc. Tree limbs must be 4-foot in length or less. Tree limbs left from tree pruning by a commercial company will not be accepted.
If you have yard debris that you would like to have picked up, please call the Clarksville Street Department at 645-7464.