Torrential rains are falling across Western and Middle Tennessee today, periodic downpours alternating with brief glimpses of blue sky, with in essence only a moment's breathing room. The effects of the rain are already being felt, not the least of which is a car accident that may or may not be attributable to insufficient or ineffecient storm drain problems at the intersection of Riverside Drive and Thomas Street.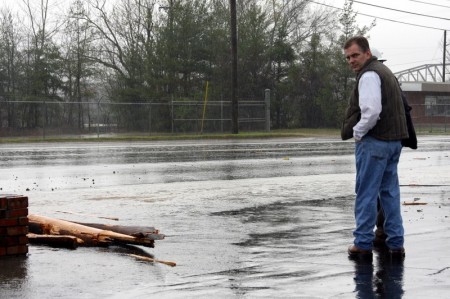 As he watched the water rise, Doyle Rust (above), proprietor of C&S Auto Repair, said the intersection with its propensity to flood, has been a source of aggravation for the past 15 years, with high water repeatedly flooding the street and access to his place of business. «Read the rest of this article»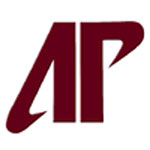 With 13 fully online degree programs and scores of online classes, Austin Peay State University's online enrollment continues to soar.
Prior to Fall 2000, APSU offered no online courses. As of Spring 2008, online enrollment has reached 3,430, compared with 2,936 for Spring 2007—a 17 percent increase in one year.
Julia McGee, interim director of the Center for Extended and Distance Education, said, "In addition to those students pursuing an online degree, many main campus and Fort Campbell students supplement their courses with online offerings." «Read the rest of this article»

Denver, Colorado was caught this week attempting to add red light cameras at intersections with short yellow times. Rocky Mountain News reporters videotaped the city's four proposed ticketing locations and discovered that each had a yellow signal time set at 3.0 seconds — a figure below recommended standards.
A 2005 Texas Transportation Institute study confirmed that yellows shorter than the bare minimum recommended amount cause an increase in both accidents and red light violations. A confidential memorandum obtained from a 2001 court trial in San Diego, California showed that the private vendor in charge of the photo ticketing program take advantage of that increase in the number of violations, as most companies are compensated on a per-ticket basis. For this reason, the company chose to install cameras only at intersections with high volume and Amber (yellow) phase less than four seconds." «Read the rest of this article»