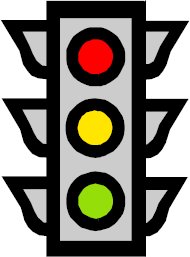 Gasoline prices have hit a record high, which has prompted a public outcry for the government to "do something." Federal and state officials can do much to reduce gasoline consumption, and in turn, the price of gas, by implementing existing regulations and enforcing laws already on the books.
The key to success is to work with, rather than against, motorists. With this in mind, there are several opportunities to reduce gasoline consumption, without resorting to rationing schemes or heavy-handed price controls:
"Most people would be amazed by the fuel savings that would occur if these simple, well-proven, strategies were implemented," said Eric Skrum, NMA Communications Director. "There is an urgent need to properly implement traffic control measures that promote smoother traffic flow.
About the National Motorists Association
The National Motorists Association (NMA) was established in 1982 to represent the interests and rights of North American motorists. It is a grassroots organization that operates at the national level and through a system of state chapters. The NMA is entirely supported through the contributions of individuals, families, and small businesses.
Sections
News
Topics
Gas, Lane courtesy, Stop signs, Synchronize traffic signals, Traffic control