On the second day of Rivers and Spires persistant rain hampered the turnout somewhat. People congregated in nooks and crannies, basically anywhere a dry space could be found. While some vendors, many of the rides for children, and several stages were closed there was still plenty to see and do.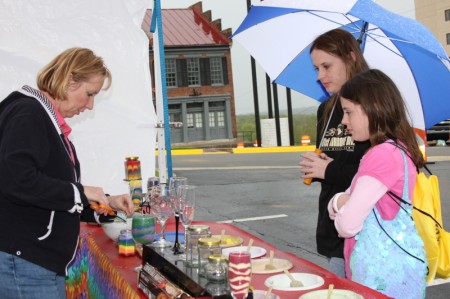 Clarksville Online was on the scene, soaked to the skin, capturing many of the day events — and the people — on camera. Here is a gallery of those shots.
About Bill Larson
Bill Larson is  is politically and socially active in the community. Bill is a member of the Friends of Dunbar Cave.

You can reach him via telephone at 931-249-0043 or via the email address below.
Sections
Events
Topics
Events, Photogallery, Pictures, Rivers and Spires