The Reverend Joel Osteen is highly admired by his colleagues in the ministry. This popular preacher/pastor is a best-selling author as well as the spiritual minister to hundreds upon hundreds of people. In addition to the phenomenal growth and development of this spiritual organization, Pastor Osteen earns respect for his political views. He quietly lives his principles on politics and the church and clergy, and it is policy worth emulating by all churches. His policy on religion and politics is a dignified example.
Though he is concerned about out society, he doesn't use the pulpit to endorse candidates for political office. Of Senator Clinton, Senator Obama and Senator McCain visited his congregation, they would be introduced but not given the opportunity to speak, and it would the same for any other dignitary or social leader. «Read the rest of this article»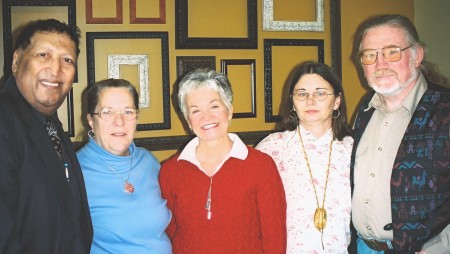 NCC members meet with State Senator Rosalind Kurita. (l-r) Dr. James Cossingham-member; Virginia Moore-Secretary; Senator Kurita; Virginia Moore-Secretary, Doug Kirby-President. (Not shown- Turner McCullough Jr-member/photographer)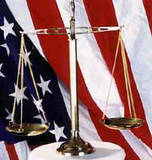 Middle Tennessee family wrongfully terminated
Mrs. Monroe [not her real name], was already having difficulty when she lost her job and was supporting her family on unemployment insurance. Then she was notified the Tennessee Department of Human Services (DHS) was terminating her family's Medicaid benefits, the family's only source of medical care. She called the Legal Aid Society office in Nashville. Attorney Russ Overby researched the situation and found that DHS was relying on a rescinded policy that made it unreasonably difficult for families with unemployment benefits to qualify for Medicaid, even when their income was below the eligibility limit. «Read the rest of this article»
An apparent Parliamentary Law oversight threatens special call session votes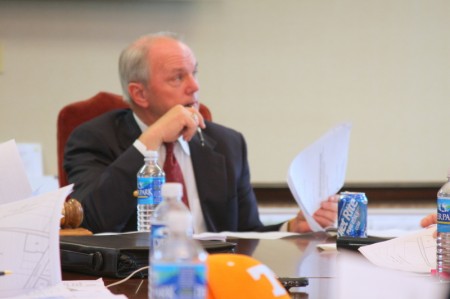 The April 24th city council executive session may have had one unexpected outcome- the nullification of the voting on items on the Special Call Session agenda.
The executive session started normally with Mayor Johnny Piper calling the session to order and proceeding to the Planning Commission Zoning Public Hearing. Reports from the various council committees followed with a modest amount of questions and comments. «Read the rest of this article»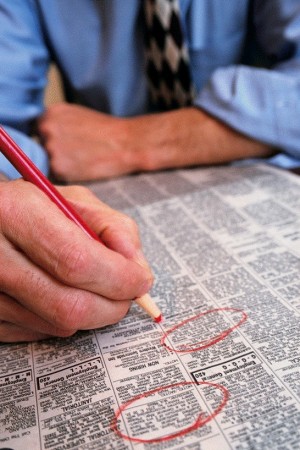 Clarksville area job seekers are invited to take part in one of the area's largest career fairs at Veterans Plaza Friday, April 25, 2008. The event will feature more than 65 employers and will be set up along the covered walkways in Veterans Plaza. The career fair will feature music, food and prizes.
The theme of this year's career fair is "A Career in Full Bloom" sponsored by the Tennessee Career Center at Clarksville and the Clarksville Chamber of Commerce. Last year the event drew more than 1,700 job seekers with 59 employers participating.
More than 60 employers will be at the fair this year including Austin Peay, Averitt Express, Federal Bureau of Investigations, Tenn. Dept. of Corrections, Convergys, Goodwill, Montgomery County Sheriff's Department, Regions Bank, UPS and Quebecor World. Bring a resume and dress to impress these employers who are actively recruiting and want an opportunity to meet and interview the area's most qualified job seekers. «Read the rest of this article»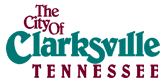 UPDATE: Upon receipt of a Special Called Session agenda at 12:30 p.m. today, the vote in question on the adoption of ordinance 96-2007-08 is NOT on the agenda; it was listed as part of the special session agenda previously received by Clarksville Online and discussed on 4/23/08, the agenda upon which this story is based. The ordinance will have its second reading as scheduled.
Ordinance 96-2007-08, a.k.a. "the blight bill," is coming before the City Council in back-to-back meetings for a second reading AND a vote to adopt the controversial ordinance tonight starting at 4:30 p.m. in the City Hall Conference Room at 1 Public Square in downtown Clarksville. At a recent meeting on this issue on the APSU campus, Mayor Johnny Piper assured concerned residents affected by this ordinance, titled Clarksville Center Redevelopment and Urban Renewal Plan, that it would NOT come up before the Council "until May." Today is April 24.
The first item under new business for the special session reads as follows:

1. ORDINANCE 96-2007-08 (Second Reading) Adopting the Clarksville Center Redevelopment and Urban Renewal Plan

The ordinance in its original form deemed approximately two square miles of downtown Clarksville as blighted, subject to eminent domain, under a Clarksville Redevelopment Plan. That plan was flawed in content and the process used to present it to the affected residents and business owners. A re-worked version which has some improvements, added the words "urban renewal" to "redevelopment" but still carried many of the same problems including eminent domain and an assemblage clause that Clarksville Property Rights Coalition (CPRC) attorney Attorney John Summers called "audacious."
Here's the game plan: The City Council will meet in a non-voting Executive Session first, at 4:30 p.m., in the conference room, with an extensive agenda that includes a second reading of the ordinance as the first item under new business, a move which caught members of the coalition members off-guard, but not for long. That Executive Session agenda lists time for "Public Comment" at the END of each meeting. The Executive Session will be immediately followed by a "Special Called Voting Session" at which a full agenda of items including the Redevelopment Plan will be presented. (See complete Special Session and Executive Session agendas at the end of this article). The Special Called Meeting will also only accept public comment only AFTER the meeting. «Read the rest of this article»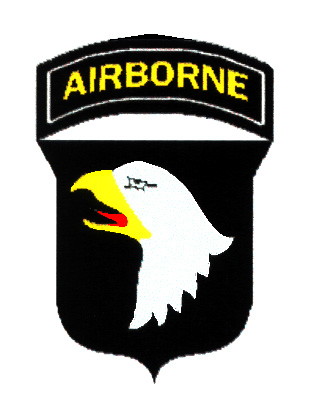 Following approval by the State of Tennessee last summer and special action by the Association Board of Governors in November, vehicle owners/lessees in the Volunteer state may soon have the opportunity to acquire a specialty license plate honoring the 101st Airborne Division (Air Assault).
Before Tennessee begins production of the plates, the 101st Airborne Division Association, with its headquarters located on the Tennessee side of Fort Campbell, must pre-sell 1,000 of them at $35 each (additional registration fees apply). If the Association fails to reach the 1,000 pre-sale minimum requirement, all purchase amounts will be returned.
L-R Representative Curtis Johnson, 101st Airborne Division Association Secretary/Treasurer Sam Bass and Representative Rosalind Kurita stand outside the Clarksville, TN Courthouse with the newly designed 101st license plate.

Photo by 101st Association Graphic Designer, Catie Rodriquez
Net proceeds from the sale of the plates will be allocated 50% to the 101st Airborne Association; 40% to the Tennessee Arts Commission; and 10% to the State Highway Fund. Sales are restricted by the legislation to registered vehicle owners of Tennessee. «Read the rest of this article»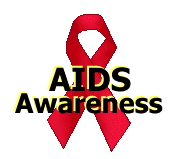 Working of the premise that knowledge is power, the Latino Commission on AIDS is sponsoring a free education and information program on HIV/AIDS on Saturday, April 26th, at The Eternal Rock, 812 Tiny Town Road, Clarksville, from 9 a.m. to 3 p.m.
Everyone should have the opportunity to get educated about HIV/AIDS. With knowledge, the community is empowered to protect themselves and their love ones against HIV. The public is invited to come and learn how to protect yourself and love ones against this terrible illness that is affecting our communities, and learn about the resources that are available, for "with wisdom comes power." With this knowledge, we can empower ourselves to get into care and treatment for ourselves and our love ones.
The program will offer information on HIV/AIDS is, HIV/AIDS awareness, how HIV is spread, an explanation of HIV symptoms, and diagnosing AIDS. The program will also provide counseling and education and HIV/AIDS testing. Refreshments will be served over the course of the event.
For further information, contact Elizabeth Veldez Adamski at 931.249.5330 or Yvette McCutchen at 931. 920.7234.
It has been a very busy month for Clarksville Team Obama a local grass roots organization of supporters of Senator Barack Obama for President of the United States of America. Having recently wrapped up a successful three week voter registration drive campaign in Hopkinsville Kentucky, where citizens will be holding their presidential primary very soon, and after just participating in the National Nation for Change Rallies, Clarksville Team Obama will have phone banking rallies on the following dates to help rejuvenate voters in the remaining primary states.
Saturday April 26 from 11 a.m. – 9 p.m.
Sunday April 27th from 3 p.m. – 8 p.m.
Saturday May 3rd from 11 a.m. – 9 p.m.
Sunday May 4th from 3 p.m. – 8 p.m.
The Call Center Location will be the New York Pizza Depot (NYPD) Restaurant, 3297 Fort Campbell Bvld.(across from Gate 3 of Fort Campbell Military Post). We invite all members of the public to volunteer your time to make phone calls for Senator Barack Obama at this event! Clarksville Team Obama holds weekly meetings every Thursday evening at The New York Pizza Depot (NYPD) 7:00 p.m. Visit our Websites for on going updates! www.myspace.com/clarksvilleforobama. To get involved please contact Bernice Benbow at bernicebenbow@yahoo.com
High cost of food. High cost of fuel. One topic or the other is headlining the news everyday, with the per barrel price of oil topping $117, and gas prices in some parts of the country topping out $4.00 a gallon today, economists are predicting $4 a gallon here in Tennessee by summer. Tonight the Shell station on South Riverside Drive was adding another two cents to the price of regular unleaded. The cost of premium will really widen your eyes, just before it takes an even bigger bite out of your wallet!

Sheryl Pace of the Shell Sudden Service gas station located at 1070 S Riverside Dr increases the price of gas by 2 cents a gallon. She said she expects the gas prices to continue to increase.