"The Name Says It All!" …Joe Nazar , owner/operator, NYPD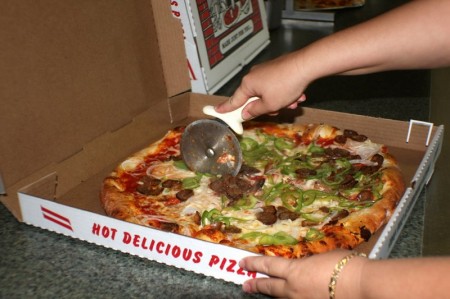 No conveyor belt oven here! Fresh ingredients, dough and sauce are made fresh in-store, hand tossed and baked daily in a brick oven to insure that authentic New York City pizzeria taste. Posters depict views of the legendary Gotham City  including the Empire State Building, the NYC skyline at night, Lady Liberty, the World Trade Center Towers, New York harbor and of course, pizza by the slice! Add a lively Italian personality in the kitchen, and all these things  mark New York Pizza Depot on Fort Campbell Boulevard as outside the cookie-cutter pizza chain operation.
«Read the rest of this article»

"Clarksville for Obama" will meet July 10 at Get Some Coffee Shop, 3862 Trenton Road #C, in Clarksville at 7 p.m.
The organizers of Clarksville for Obama wish to thank those who attended the "Unite for Change" event at Lassaters Coffee & Tea on June 27. It was great to see so many new people who want to get involved with this  campaign.  This is a different kind of campaign, with a 50-state strategy; Barack Obama is relying on you to build a grassroots movement to support this campaign. Also, special thanks to Lassaters Coffee & Tea for allowing us to meet at their business. «Read the rest of this article»