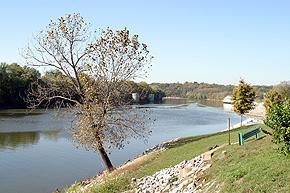 The Clarksville Park Rangers will be hosting Park Watch meetings tonight at Ashton Park from 6:30 p.m. until 7 p.m. and a combined meeting of Bel-Aire and Dalewood Parks will be at Bel-Aire Park starting at 7:30 p.m. until 8 p.m.
 
Summer Programs have two weeks left and the Crow Community Center has room for a few more for youths ages 6-16 years.   The final date for Summer Program is July 17th.  The "Family Night Out" for end of summer programs is scheduled for Friday, July 18th from 6 p.m. until 8 p.m. at Burt Cobb Community Center, where carnival games are just some of the activities featured. «Read the rest of this article»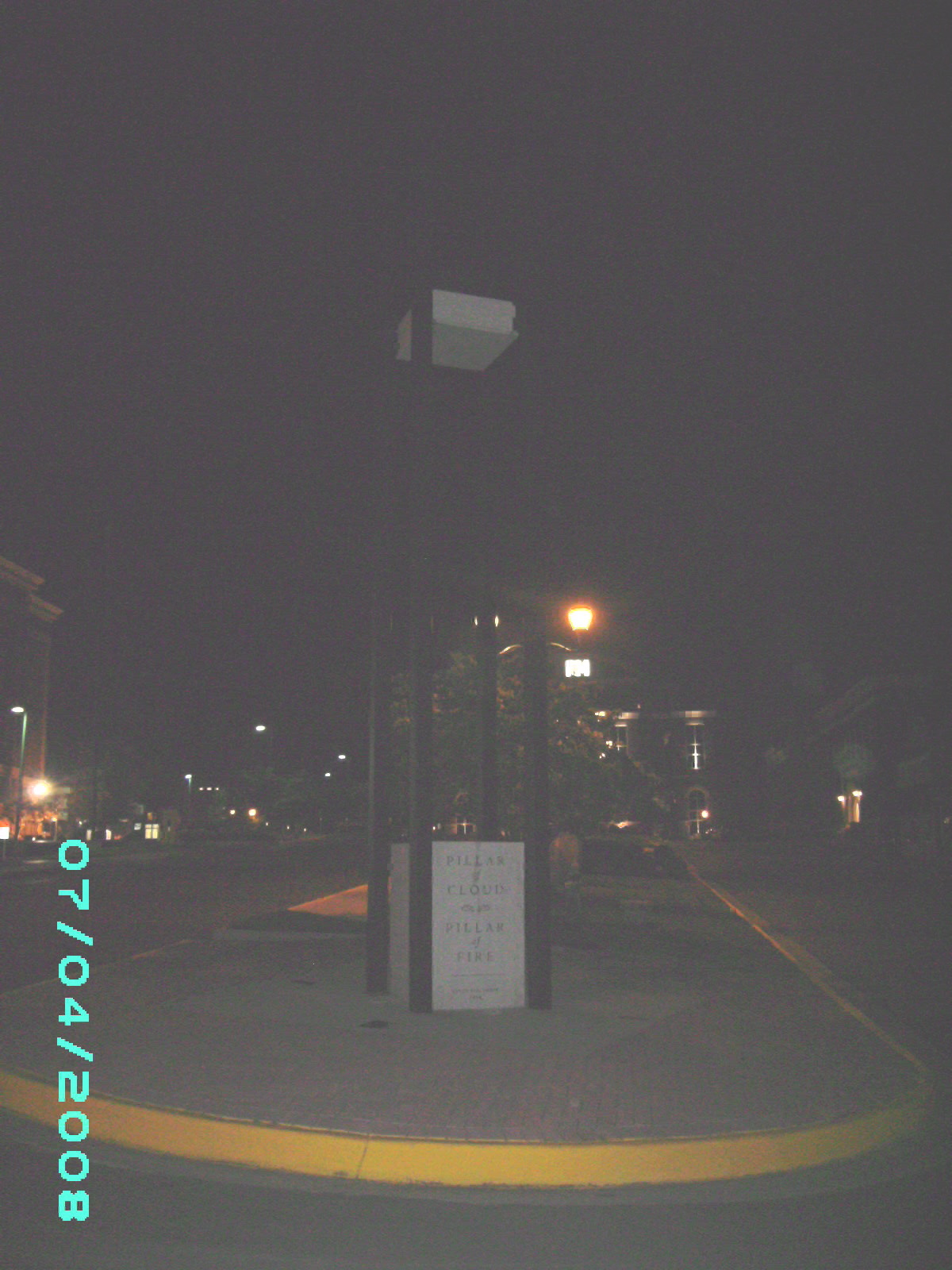 The Pillar of Cloud, Pillar of Fire  aka the Eternal Flame was conspicuously AWOL on July 4th! Our Eternal Flame seems to spend most of its time unlit. What does this signify about our dedication to "Supporting Our Troops!"
As the Independence Day weekend moves on, the smoke from fireworks has dissipated and the residue from our recent fireworks show have been cleared away. The traffic jams cleared up, and we each go on our merry way. Yes, the city's celebration was quite a sight. And as noted in previous coverage here, the Pillar of Cloud, Pillar of Fire Eternal Flame Memorial was burning bright and strong at 11:30PM on July 3rd. The flags at City Hall were still sadly un-illuminated but the eternal flame did shine for that night. Hallelujah!!!
Alas, it was too good to last. It was not burning during the daylight hours on our nation's birthday, and when the evening of July 4th dawned upon us the flame was still NOWHERE TO BE SEEN. It was AWOL again! We took date stamped photographs to verify this.
Are our public officials really committed to keeping our pledge to light the flame, and in doing so honoring our fallen military personnel? Or is this just a "showpiece" there only to be utilized during special promotions and city events? «Read the rest of this article»
There are benefits in developing our spiritual traits that we hold within. One way to blossom spiritually is through prayer and meditation. A ritual for me is to have a time of spiritual renewal in the morning before leaving for the athletic club. This habit developed in my first parish at Craig, Missouri, after seminary. I still do it 50 years later.
The subject of prayer and meditation was brought to my consciousness through a devotional in The Upper Room, and an article in Newsweek Magazine (1/9/08). In the latter, reference was made to James 5:1, "Elijah was a man with a nature like ours, and he prayed earnestly that it would not rain; and it did not rain on the land for three years and six months and he prayed again and the heaven gave him rain and the earth produced its fruit." «Read the rest of this article»
Cumberland City's "Thunder On The Cumberland" proves itself a worthy sequel.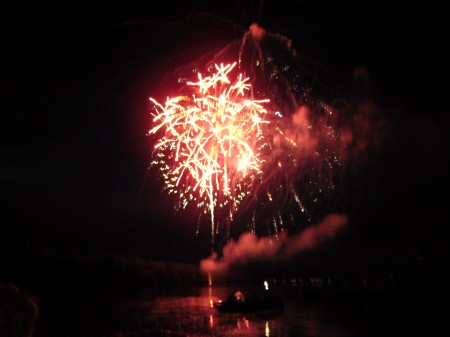 Cumberland City changed the date of their annual fireworks show honoring our Independence Day holiday. Normally held the last weekend of June to avoid conflict with well-known displays by larger communities, this year Cumber City went with the actual holiday to stage its fireworks spectacle. There was some confusion in regions beyond the immediate community. Some folks thought they had missed this year's event. However, late inquiries provided the correct schedule and the crowds came out in force. They were well rewarded for their determination to attend this show. Well paid indeed! Very well paid, in fact!
The celebration festival was preceded by a parade through Cumberland City's business district and a multi-locale collection of vendor sites, entertainment stages and rides for the young at heart. A petting zoo was also on hand to thrill young minds and hearts. The cooler weather made the afternoon activities easier to bear than had been the case with Clarksville's production just 24 hours before.
«Read the rest of this article»