One week after an infant girl was found dead, unattended in a parked vehicle, Clarksville Police experienced what could have been instant replay: they were lucky this time.
On July 13, at approximately 2:20 am, a five month old infant was found crying in a vehicle with the windows rolled up and doors locked on the lot of Chapala's at 1191 Fort Campbell Blvd., by Officer Stephen Holman, who was there on an unrelated matter.
The parents were located inside the bar and it was determined that the infant had been left in the vehicle since approximately 11:00 pm. The child was placed in DCS custody. Both parents were booked into the Montgomery County Jail charged with Child Abuse / Neglect. «Read the rest of this article»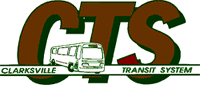 The Clarksville Transit System will hold a mock bus accident drill on Thursday, July 17 beginning at 8:30 a.m.   The drill will take place at the Clarksville Transit System Office located at 430 Boillin Lane.  The drill will prepare emergency responders to handle a bus crash involving multiple victims.
Many local agencies are participating in the mock bus accident drill.  They include:  Clarksville Fire and Rescue, EMA, EMS, Clarksville Police Department, Gateway Health Systems, Red Cross and Fort Campbell.
For additional information, please contact the Clarksville Transit System at 553-2430.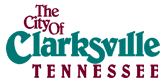 Clarksville Gas and Water (CGW) has scheduled work to begin on July 15, 2008 to replace approximately 1,800 ft. of aged natural gas pipe in the downtown area. The existing 6 inch steel pipe will be replaced with 6 inch, polyethylene (plastic) pipe beginning at Second Street approximately 175 feet south of Commerce Street and then along Madison and Hiter Streets, Cobb Alley, Fifth Street and ending on Commerce Street approximately 300 ft. west of University Avenue.
Through routine leak surveys, this area of pipe has been identified with high volumes of gas leaks and must be completely replaced. The plastic pipe is more resistant to corrosion than steel and will endure many more years of service. «Read the rest of this article»
Every four years, the Democratic Party assembles a "platform" that outlines the party's position on a variety of issues. Traditionally, the platform is written by paid professionals and then presented to the American people. This year, that's going to change.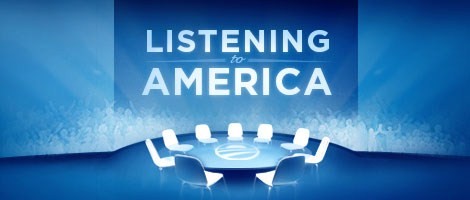 On July 24 at the GET Some Coffee Shop 3862 Trenton Rd., starting at 7:00 p.m., Clarksville For Obama will join people all across America will hold Platform Meetings in their own communities. From Atlanta, Georgia to Muncie, Indiana, from Bangor, Maine to Eugene, Oregon, Americans will meet to talk about what issues are most important to them and what should be at the heart of the Democratic platform for change. «Read the rest of this article»
A 'Cold Case' murder in the Alabama backwoods draws authors investigation! Fiction and non-fiction treatment seek to get at the truth of 'an unfortunate incident.'
The second morning session of the Clarksville Writers' Conference on July 12th was spent with the authors Suzanne Hudson and Joe Formichella, both from Fairhope, Alabama. The town of Fairhope proved to be a most fertile resource for this year's conference. Ms Hudson is the author of In a Temple of Trees, a fictional accounting of an actual unsolved death. Mr. Formichella authored Murder Creek: The Unfortunate Incident of Annie Jean Barnes, an investigative non-fiction accounting of facts as they could be ascertained about this same death. These two authors shared their experiences in researching the details of the mysterious and unresolved death of Annie Jean Barnes. «Read the rest of this article»
Fourth annual writers conference opens with exciting author from the Fairhope Center for the Writing Arts
July 11th was the first day of presentations at the 2008 Clarksville Writers Conference. With registration completed and name tags attached, attendees moved onto their choices of the various author presentations of the morning. Karen Spears Zacharias, current author-in-residence for the Fairhope Center for the Writing Arts, in Fairhope, Alabama, proved a most intriguing introduction to the conference. She told of not starting her own writing career until age 40 as a way of allaying the fear that anyone is too old to become a writer. Karen titled her presentation after her book, "Mama, Mayhem and Memories." A breakdown of the primary elements showed her admiration for her mother as she struggled to sustain her family, the mayhem that struggle incorporated and the memories that grew out of their collective struggles.
Having been reared in a military family setting for the first half of her young life, she chronicles the upheaval that followed her father's death as the family struggles to adjust to this new reality. Everything from having to vacate on-post housing to the sudden lack of structure and support the family faced when they could no longer utilize the military family support system. «Read the rest of this article»