It's not really country, almost rock. It was difficult for the record companies to put my music in a genre, said Marshall Chapman, who spoke at APSU on July 15.
Did you get lots of pressure from them to do what they wanted? asked an audience member.
Yes. And I don't do pressure. I'm my own person and I keep to my guns.
That was obvious. She makes southern drawl popular. She sang songs and read from her book, Goodbye Little Rock and Roller. And we were happy. Marshall charmed us with her wit and humor, and her stories about writing and singing. Best of all, I don't think she cared if we were charmed. She was just being herself, and in so doing made it big as a song writer. She was one of those people who took the chance and bet her life on it. It paid off. She has written songs for and hung out with Jimmy Buffet, Chris Kristofferson and many many more. «Read the rest of this article»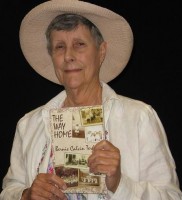 Traveling from California to be at the Clarksville Writer's Conference and share her book The Way Home was Bernis Terhune. Bernis claims Clarksville, Tennessee, as the hometown of her heart and most, if not all, of her stories are based in Clarksville with sites like Greenwood cemetery and Tarpley's mentioned. She talks about the ice man and his donkey in one story.
Patricia Winn describes Bernis as a born storyteller with stories that are hilarious, sensitive, imaginative, packed with unexpected situations, vivid description, and colororful eccentric characters. She says Bernis uses accurate diction of the day and experiences tell the story of a time that is fading quickly.
Bernis now lives in San Jose, CA, and worked many years as an educator helping children with special needs. She is a founding member of a playwright's theatre in San Francisco.
With permission to reprint from the author here is an exerpt from The Way Home by Bernis Calvin Terhune: «Read the rest of this article»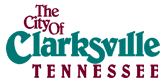 The River District Commission will meet July 23 at the City Hall Conference Room at 4 p.m. for the following agenda, which includes a discussion of the 2008 budget report, the Civic Design Center Guest List, and Urban Waterfronts 26 Conference attendees.
I. Call to Order
II. Attendance (verify quorum)
III. Adoption of Minutes (June 25th) «Read the rest of this article»