It happens again. Clarksville Police officers responding to a call today found three children left unattended in a running, unlocked car at the K-Mart on Wilma Rudolph Boulevard. Several weeks ago a three-month-old girl died after being left in a lock car in a parking lot for six hours. Police have responded to numerous calls regarded children left in vehicles this year.
This morning (July 30) at approximately 8:50 am, officers responded to anonymous call regarding three unattended children in a vehicle.
When officers arrived on scene, they found a five-year-old and two-three-year old children unattended in a black Chevy Suburban in the lot. The vehicle was left running with the windows down and the doors unlocked.
Their mother, Leia Johnson, 29, of 2865 Cobalt Drive, Apartment A, of Clarksville was arrested and charged with three counts of Child Neglect. She was transported to the Montgomery County Jail. Her bond was set at $15,000.00.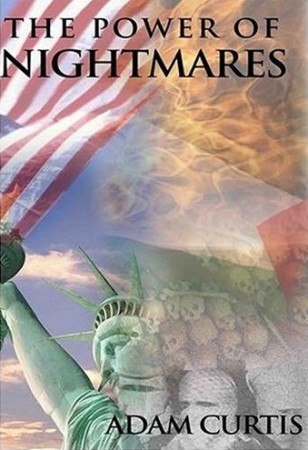 The Power of Nightmares (Part 1) is being shown this Friday, August 1, at 7 p.m. at the Unitarian Universalist Fellowship, 3053 Highway 41A South. The screening is a continuation of the UU First Friday Film program.
Adam Curtis showed us in Century of Self a key way of controlling the masses is by making people good consumers. Make people want things they do not need by appealing to their secret desires. Come to present time in The Power of Nightmares, where terror and torture and the fear of such has become the new tools of control by governments.
About the movie: For a time politicians promised to create a better world. When this dream lost its promise, politicians were simply seen as managers. Their power to control has returned as their job became rescuing us from dreadful dangers. Much of the terrorism threat is a fantasy that is an exaggerated and distorted dark illusion spread by governments, security services, and the international media. «Read the rest of this article»
Clarksville Online author Terry McMoore, politically active citizen, activist, and businessman, speaks out on the balance of personal rights and public responsibilities.

I wear many hats in my life from being a father, husband, civil rights activist, author, music producer, campaign chairman and motivational speaker. With all this activity in my life it is virtually impossible to remain neutral or non-partisan in everything. I often tell my friends in the NAACP who have executive positions that they are being too politically correct on to many issues.
For instances, some will not attend a candidate rally because they might get accused of supporting that person. I tell them you are still a voter who needs to hear where a candidate stands. Just because you hold some position, you do not lose your rights as a concerned voter. «Read the rest of this article»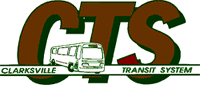 Approve an increase in bus fares, then hold a public hearing. The city's Transportation Committee has unanimously approved the new CTS rate structure. The Clarksville Transit System has now scheduled a public hearing for August 11 at 5:30 p.m. at the Clarksville Public Library, where it will explain to the public the planned fare structure and proposed route changes and take public input on those changes. Concerned CTS riders and all citizens can also respond to the increases by mail if unable to attend the hearing (legal notice and mailing address at end of story). Currently, the changes will go into effect on September 1.
As it stands, the new fare structure means cost of riding city buses could nearly double for many people who use the Clarksville Transit System. While the actual fare per ride will remain unchanged at $1.00 per ride, the 25 cent transfers will be history. That means riders who need to transfer would pay full fare for that second ride, the second half of their journey. Since it is impossible to go from the western side of town along Fort Campbell Boulevard to the mall area along Wilma Rudolph Boulevard or to Madison Street and the Sango area without a transfer, all of those passengers could see their transit costs nearly double. The elimination of transfers translates to a de facto 75 cent increase in bus fare for riders who need to utilize two buses navigate across town or into adjoining residential neighborhoods. «Read the rest of this article»
A sparkling new addition adds charm to downtown landmark!
For those who may not have visited Public Square of late, take note! There's a new addition to 'The Square' and it brings added beauty and charm to the vaunted strip of real estate. Plus it has soothing sounds and is well lit at night. Courtesy of Farmers and Merchants Bank, otherwise known as F&M Bank, the City of Clarksville now has a brand new sparkling decorative water fountain gracing Public Square. «Read the rest of this article»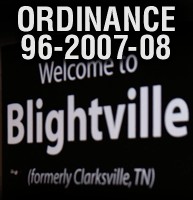 With the CPRC vindicated just last week, Montgomery Court now says it made "a mistake." The libel suit against the Clarksville Property Rights Coalition has been resurrected, with motions, discovery on August 4.
Last week the Montgomery County Circuit Court dismissed a libel suit filed against the grassroots Clarksville Property Rights Coalition regarding downtown redevelopment, but late today the Court notified the Institute for Justice of Virginia, CPRC's legal representatives, that the signing of the order was "a mistake," that oral arguments and discovery in this case will in fact be heard on Monday, August 4.
The Institute for Justice has just been informed by the clerk's office of the Circuit Court for Montgomery County, that a mistake in that office led to the accidental signing of an order granting IJ's motion to dismiss a libel lawsuit brought against members of the Clarksville Property Rights Coalition (CPRC). As a result, that order will be rescinded and Judge Ross Hicks will hear oral argument on IJ's motion to dismiss the lawsuit on Monday, August 11. The court will also conduct a discovery hearing on Monday, August 4.
The case, borne of a highly controversial ordinance passed by the Clarksville City Council in November, 2007, that "blighted" some two square miles of downtown Clarksville, culminated in a libel suit over a newspaper ad taking some city officials to task for their actions in supporting the ordinance that potentially opened the door for taking of properties by eminent domain and for private development. «Read the rest of this article»
Legal Aid Society delivers $2 in benefits for every $1 it receives

In 2007, the Legal Aid Society helped more than 7,000 Middle Tennesseans find justice when they had nowhere else to turn. As a result, women were protected from abusive husbands, people still had roofs over their heads and the sick got the medical care they needed, among the many other benefits received by Middle Tennessee's most vulnerable citizens. Like the miracle of the loaves and fishes, the Legal Aid Society was able to make a little go a long way in meeting these needs – basically delivering $2 in benefits for every $1 it received. The $5,761,160 it spent in 2007 generated $11,096,830 in benefits. «Read the rest of this article»
It's time for us to stand up for our constitutional rights and freedoms. Don't leave this in someone else's hands.
Please take a moment to send a message to your senator holding them accountable for their vote on the recent FISA bill. Either thank them for voting against it, or hold them accountable for voting for it. With just your zip code and a couple of clicks, you can send either a pre-filled message or customize it to send your own message.