While most journalistic eyes are fixed on politics and Election 2008, there's a storm brewing to our South and a pre-emptive protective plan underway to save lives and hopefully prevent a repeat performance of the Katrina disaster. A memorial service was being held at 9:38  a.m. today, the time the first levee was breached in the Katrina hurricane that claimed 1800 lives.
Last week hurricane-savvy Floridians learned the kind of devastation a tropical storm, albeit a persistent one, can do. Fay ambled leisurely across the state with three landfalls and rain measured by the foot. Now tropical storm Gustav, currently cruising the shores of Cuba, is poised to hit the warm Gulf of Mexico waters and exploded into a Category 3, possible a Cat 4, storm before it rocks the coastline of east Texas or Louisiana. «Read the rest of this article»
The complete text of Obama's Convention speech follows this article.
"Yes we can." Yes we can." The mantra of the Obama for President campaign.
Montgomery County Democratic Headquarters rang out with cheers and applause Thursday night as a full house watched Sen. Barack Obama address the nation and lay out the issues facing America today. Invesco Stadium in Denver was tightly packed with an estimated 4,000 Democratic National Convention delegates and another 80,000 every day Americans eager to watch as a new page in American history was written. «Read the rest of this article»
The Clarksville Police Department, in conjunction with the Montgomery County Sheriff's Office, will conduct a sobriety checkpoint on Friday, August 29th from 11:00 pm until 1:00 am on Fort Campbell Blvd. The purpose is to detect and deter impaired drivers.
CPD will have extra D.U.I. Enforcement Officers working both Friday and Saturday nights for the holiday weekend. The CPD urges drivers to not mix driving and drinking.
Additionally, the CPD will have their new D.U.I. Booking Trailer, constructed by Michael Richardson and Trailerlogic, LLC, on hand for an "open house" for media and others from 1600 hours until 1700 hours Friday, August 29, 2008. It will be set up at 1584 Vista Lane for this event.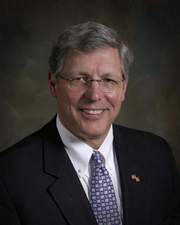 Bob Tukes, Tennessee's Democratic candidate for the U.S. Senate will visit  Clarksville on Friday as host of a special event, Bob's Boxes, a program that  gives people across the state an opportunity to put together care packages for our deployed service members.
On Friday, August 29, Tukes will be at Montgomery County Democratic Headquarters Bob , 534 Madison Street, from 1:30 to 3 p.m.
The items collected will be packaged and distributed to Tennessee troops now stationed in Iraq and Afghanistan. Tukes extends his thanks to all those who are planning to join in this event and "give their valuable time and resources to this valuable mission." Tukes said these gifts remind our troops that "our thoughts and prayers are with them." «Read the rest of this article»
Though Monet said, "My life is useless," artist Judy Lewis disagrees with this statement, though she can see how Monet may have felt this way. "It is a tough life to live struggling to make a living as an artist because you feel such desire and passion. If you look at art history, many artists lacked the customer base to feel appreciated during their lives," according to Lewis, a native Clarksvillian.
Lewis, a devoted mother, has one daughter, Keegan, from a previous marriage and has lived in Clarksville for the majority of her life. In addition, Lewis has done work in Texas, and recently returned from Gettysburg, PA.  Lewis has been steadily producing art work sometime after, Art Cantu, a Christian minister from south Texas, witnessed to her, and sparked a hope in her that she could achieve her dreams. At this point in her career,  Lewis has done over 300 exhibit-worthy pieces, and continues to produce more art every day, not counting numerous drawings.
Of late, Lewis has delved into painting oils and acrylics with a style and color technique as unique and original as her drawings. The painting, Phoenix Rising on Angel's Wings, captures the colors of a young girl and her gallant horse, Angel, as they properly go riding across a verdant field. Her vivid brush strokes in Christmas Carriages on Franklin Street capture the light and color of night lights downtown during a Christmas extravaganza. «Read the rest of this article»
On the Road in America is an occasional column of chance, of seredipity, written in the course of my travels.
A buttery light tart filled with tomatoes, cheese and herbs. A light golden crepe folded around a filling of melted bittersweet chocolate and fresh homemade raspberry preserves. Crusty warm olive bread inviting buyers to break off a chunk and just eat. Jar upon jar of freshly made preserves (think strawberry, blueberry, red raspberry…). This is not your typical farmer's market.
Every Friday afternoon in a field on a country road in Hardwick, Vermont, vendors arrive to set up their tents and tables for the afternoon's sales. By 3 p.m., cars have filled the parking lot and spilled onto both sides of the road. This market more closely resembles a country fair.
The Hardwick Farmer's Market, featuring local produce, products and services, has plenty to offer every taste. vendors market whatever fresh vegetables are ready for harvest : snap peas, lettuce, early corn, cucumbers, and tomatoes are just a few items to be found here (keep in mid that gardens are started much later and are subject to freeze much earlier this far in the Northeast). «Read the rest of this article»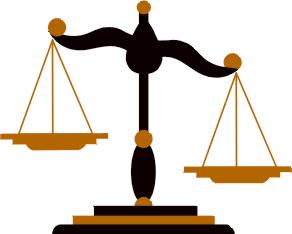 UPDATE: This morning [Thursday, August 28, 2008], the Metropolitan Development and Housing Agency (MDHA) removed its motion for judgment on the pleadings from the court's calendar in Joy Ford's fight to save her Nashville music business from eminent domain abuse. As a result, the hearing originally scheduled for Friday at 9 a.m. before Judge Barbara Haynes will not take place. In its letter, MDHA notified the court that it will re-set the motion at a later date.The original story follows:

On Friday, August 29, at 9 a.m., Joy Ford will appear in Nashville court for the first time, along with her lawyers from the Institute for Justice, to fight to save her small country music recording and publishing business from an illegal and unconstitutional eminent domain action.
The Institute for Justice is also representing the Clarksville Property Rights Coalition in defending a libel action in Montgomery County courts that is rooted in this city's redevelopment plan and its potential for the use of eminent domain via an "assemblage" clause in that controversial redevelopment ordinance. «Read the rest of this article»
Local activist Josh Brollier takes a long walk with a message of peace
Witness Against War is a 450-mile walk from Chicago to Saint Paul to challenge and non-violently resist our nation's wars in Iraq and Afghanistan.  The campaign seeks to hold both major political parties, both Democrat and Republican, accountable and responsible for continuing and ending the Iraq war.
The journey began in the City of Chicago, site of the 1968 Democratic Party convention in the midst of the Vietnam War. The walk will conclude on August 31 in St. Paul — in time for the start of the 2008 Republican Party convention in the midst of the Iraq war.
Joshua Brollier joined the walk in Chicago on July 12th and has participated in awareness events and community forums along the route to St. Paul.  The walkers will convene there on August 29th to march in step with the Veterans for Peace at the Republican National Convention protests. «Read the rest of this article»
Kuchinich, a former presidential contender for the Democratic Party, roused delegates at the Democratic National Convention with a powerhouse speech that is worth repeating here.
Fresh from YouTube, Dennis Kucinich at the DNC in Denver.
Candy Johnson, City Council Candidate for Ward 5, will launch her campaign kick-off August 28 at 6 p.m. at  First Federal Savings Bank on 1800 Ft. Campbell Boulevard.
Johnson announced her candidacy for city council two months ago and during that time frame personally canvassed over 100 homes in Ward 5. She intends to bring her qualifications for the councilor post to the remaining 1900 homes in her jurisdiction.  In discussing her decision to run for public office, Johnson said: "I want to work on  getting the local government back into the hands of the people and out of the hands of big developers. With a little bit of empowerment, determination and a lot of prayer we can make this a reality."
She encourages voters and residents of the community to "Come out and meet others in our community that are tired of these ineffective government practices and hidden agendas, and share your ideas about helping to make Clarksville an enjoyable place for all, not just the people making the decisions."