More than 100 Christians from across Montgomery County gathered at the old Montgomery County Courthouse Thursday at noon for a revival-style interdenominational Cry Out America ceremony linked to 9-11 memorials.
The hour-long ceremony was coordinated by Beverly Blackard of Little Hope Baptist Church, who became involved with the nationwide program while recently attending the Tennessee Baptist Convention, when participants were told of the need for a coordinator for Montgomery County. Blackard responded to that call, and  said "the Lord sent me here."
"God appreciates you being here in this public space," Blackard told the crowd."Terrorists tried to take over our country and they failed. We have all been affected by what we have witnessed." «Read the rest of this article»
We suffer in our remembrance of 9/11, because of the terrible loss of innocent lives on that grim day. We also suffer because 9/11 was seized as an opportunity to run a political agenda… It is not simply 9/11 that needs to be remembered. We also need to remember the politicization of 9/11 and the polarizing narrative which followed… As we were all victims of 9/11, so we have become victims of the interpretation of 9/11. ~~ Dennis J Kucinich, 9.11.08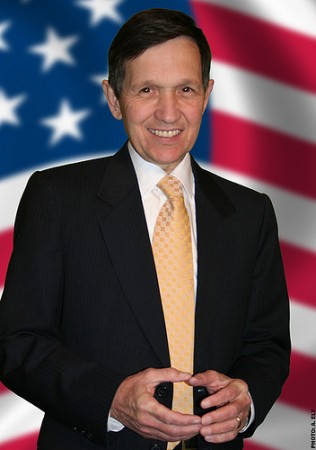 This is a reprint of Mr. Kucinich's Op/Ed statement:
America must move from the errant, retributive justice of 9/11 to a healing, restorative process of truth and reconciliation.
Before the Congress adjourns, I will bring forth a new proposal for the establishment of a National Commission on Truth and Reconciliation, which will have the power to compel testimony and gather official documents to reveal to the American people not only the underlying deception which has divided us, but in that process of truth seeking set our nation on a path of reconciliation.
We suffer in our remembrance of 9/11, because of the terrible loss of innocent lives on that grim day. We also suffer because 9/11 was seized as an opportunity to run a political agenda, which has set America on a course of the destruction of another nation and the destruction of our own Constitution. And we have become less secure as a result of the warped practice of pursing peace through the exercise of pre-emptive military strength. «Read the rest of this article»
The Great Blue Heron (andrea herodias)
Length: 36-54 inches; Weight: 4.8-8lbs
Wingspan: as much as 6 feet at times
The Great Blue Heron is common in North America and can be found along water habitats such as fresh and salt-water marshes, rivers, swamps, flooded meadows, lake edges, and shorelines. Their diet consists of small fish, which they spear with their long sharp beak. They are amazing creatures, able to fly at great speed from the air to the water to spear fish with powerful force.
The first time I saw one of them was beside a small creek. When it flew out in front of me up in the air screeching with its hoarse croaking squawk, I thought I had seen a long lost prehistoric pterodactyl! This bird looks tiny but is very large when in flight.
Walden's Puddle is a wildlife refuge and rehabilitation center in Joelton,Tennessee, that takes in wildlife creatures that have been injured and helps them heal and be safely re-released into the wild. As interesting as this was to see, it was very sad to see such a magnificent creature slightly askew inside this box. However, even though it was still in the box, Elle-girl and I kept our distance. For this is a wild creature that does not understand the situation that it has been placed in. «Read the rest of this article»
The Montgomery County Democratic Party in Partnership with Clarksville For Obama will host a Campaign Fundraiser and Rally for Barack Obama w on Thursday, September 18th, at 5:30 p.m. at the Trane Union Hall Building, 121 Union Hall Road, in Clarksville (behind the Wyatt Johnson dealershiip off Wilma Rudolph Boulevard.
Special guests include Kim McMillan, former Majority Leader, Tennessee House of Representatives; Joe Pitts, Tennessee State Representative (District 67); Wade Mundy, Communications Director, Tennessee State Democratic Party; and Jerry Lee, Tennessee AFL-CIO Union President.
This event is open to the public with a suggested donation of $10 and up. RSVP at the local Clarksville for Obama website.
For additional information, call 931-378-1999.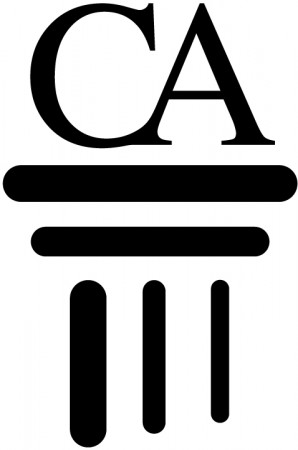 News from Clarksville Academy
Clarksville Academy is seeking vendors for the annual Fall Festival, which will be held October 25th. Vendor booths are offered to CA families first, but applications are being accepted through October 3rd, before being made available to the public.  Booths are approximately 10 X 10 and rent for $40 each.  Please call Debbie McConnell at 980-8837 or email debbiemcconnell@bellsouth.net for an application.
This annual event is just one project underway at the Academy.
Clarksville Academy seniors are selling Clarksville/Montgomery County Smart Cards to raise funds for their class trip.  If you are interested in purchasing a Smart Card, please contact a senior or send $12.00 for each card you wish to purchase to your child's teacher and the card will be sent to you.
Season passes for all home sports events are on sale in the Business Office for $50.00 each for students or adults.  This will allow the pass holder admission to all home, regular season games.  «Read the rest of this article»