In celebration of Banned Books Week, Clarksville Online will offer our readers articles, and Best Books lists — yes, lists — of the best in literature for both adults and children.  Have you read a banned Book? We hope so!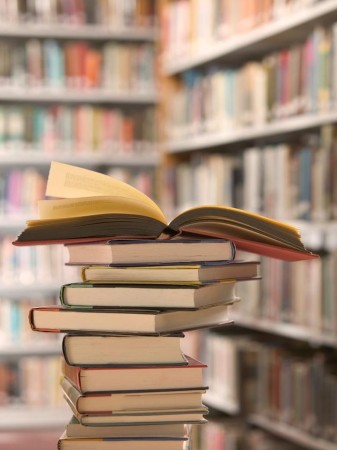 The Young Adult Library Services Association (YALSA), the fastest-growing division of the American Library Association (ALA), has announced its 2008 list of Best Books for Young Adults. The list of 85 books, drawn from 216 official nominations, is presented annually at the ALA Midwinter Meeting. The books, recommended for those ages 12-18, meet the criteria of both good quality literature and appealing reading for teens.
The list comprises a wide range of genres and styles, including contemporary realistic fiction that reflects the diversity of the teen experience, nonfiction that brings to teens an awareness of the world they live in and its history, and fantastical stories told in both narrative and graphic formats.
In addition, the Best Books for Young Adults Committee created a Top Ten list of titles from the final list that exemplify the quality and range of literature being published for teens. (Starred items denote Top Ten selections.)
"This year's list demonstrates the variety of outstanding choices to entice and enrich teen readers. There is something here to appeal to every reader, and also to attract teens who don't regularly read to the pleasures of a good book." ~~ Holly Koelling, committee chair. «Read the rest of this article»
Saturday was the perfect day for the annual Frolic on Franklin, a celebration of local arts and artisans. Partly sunny skies and a cooling breeze drifted over Franklin Street as vendors set up their tents and sidewalk displays for the event, which featured demonstrations of painting, wood-turning, and other crafts.
The sidewalk in front of the Roxy Regional Theater became an impromptu stage, with ample seating under a canopy for those who chose to watch dancers, or listen to vocalists and musicians who offered non-stop entertainment.  The days activities were capped by the Gala Opening of the 2008-09 Roxy Season and the initial production, The Robber Bridegroom.
Though crowds of browsers seemed evident throughout the day, a number of merchants noted that both attendance and purchasing was down from last year, with some speculating that economic factors including high gas prices across the region  continue to impact retail and discretionary sales. Nonetheless, those who attended seemed happy with a day spent at an old-fashioned "Main Street" fair.
Photos by Bill Larson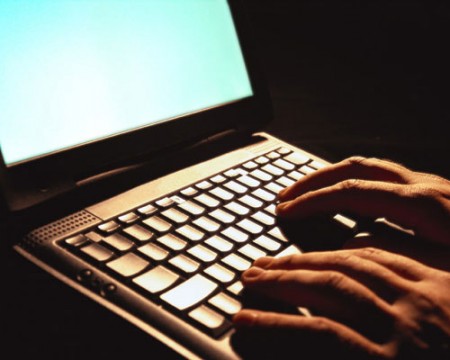 I amuse easily. Which is why I tried hard to hold back a smile, a chuckle (at the irony), when I read of GOP Vice Presidential candidate Sarah Palin's hacked e-mail.
The intrusiveness of that act, the back-door sneak attack on personal privacy is exactly what this Republican administration is doing to the American people every day: screening e-mails for "trigger"words, tracking travel of ordinary citizens, tapping phone lines,  seeking access to library records … the list of civil liberties and privacy issues invaded and run through the shredder by our government (which is supposed to be of the people, by the people, for the people) is endless. "Government hacking" is the crude term for citizen surveillance in the guise of homeland security. «Read the rest of this article»