The Clarksville City Council will meet in regular session on February 5 at 7:30 p.m. in City Council Chambers, 108 Public Square, to hear the following agenda, which includes a number of zone change requests:
AGENDA
PUBLIC COMMENTS  7:15 P.M.: Doug Jackson, Richard Molar and Dean Fain «Read the rest of this article»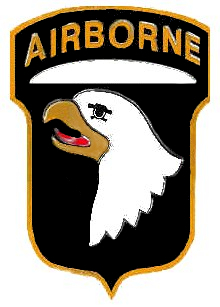 Approximately 400 Fort Campbell soldiers are scheduled to return from Iraq and Afghanistan during the next five days.
Ceremony time and units are as follows:
Thursday, 2 p.m., Headquarters and Headquarters Company, 101s Sustainment Brigade; 326th Engineering Battalion; Human Resources Company, 101st Sust. Bde., and one soldier from 101st Division Special Troops Battalion, approximately 200 soldiers «Read the rest of this article»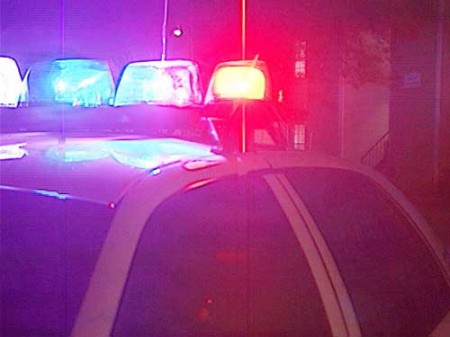 The Clarksville Police Department has released the results of their Jan. 30 and 31 DUI Checkpoint and saturation patrols (partially funded by the Governor's Highway Safety Office). The patrol is designed to detect DUI/Impaired drivers.
This patrol yielded the following results: 17 DUIs, 1 Implied Consent, 3 Reckless Driving, 1 Failure to Use Reasonable Care, 22 Speeding, 1 Move Over Law, 13 Insurance Law, 1 Seat Belt, 16 Equipment Violations, 5 Driver License Violations, 5 Revoked/Suspended Driver Licenses, 9 Vehicle Registration, 4 Traffic Signal Violations, 4 Tint, 1 drug Paraphernalia, 1 Simple Possession – Drugs, 1 Public Intoxication, 1 Disorderly Conduct, 1 Unlawful Carrying of a Deadly Weapon and1 T.V. Available to Driver.
Donald James Robinson, (W/M) 28, of 202 King Rd., Clarksville,  has been charged with theft and aggravated with Bond of $35,000.
On February 3,  at 7:49 p.m., officers responded to a call of a robbery which occurred at Bob's Discount Tobacco, 505 Providence Blvd. The responding officers also were told that the store owner had fired one round at the fleeing suspect. Upon arrival, the officer's investigation pointed to a theft instead of a robbery. The investigation also revealed that a male subject, later identified as Donald Robinson, made an inquiry to the clerk about a job and then spoke to the owner about it. «Read the rest of this article»
The Morgan Center Ball Room was filled to capacity Saturday night with festivities marking The Year of the Ox. A festive atmosphere fueled by vibrant colors and pageantry highlighted the joyous Korean New Year celebration.
The Clarksville Korean American Association hosted a marvel of song, dance and martial arts display that married quite elegantly with the evening's delightful exotic cuisine.
Local officials, including both the county and city mayors, Senator Tim Barnes, Rep. Joe Pitts and Rep. Curtis Johnson, County Sheriff Norman Lewis, several city council representatives and attorney Kevin Kennedy joined dignitaries from the Korean Associations and Korean Vice-Consulate General Hee Chul Lee to partake of the evening's festivities. What follows is a pictorial chronicle of the celebration. «Read the rest of this article»
DAC will host its February ArtWalk Thursday, Feb. 5, from 5-8 p.m.  Cliff Whittaker comments on the current exhibit: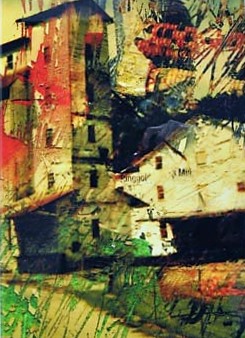 A new and exciting perspective on photography is about to be presented at the Downtown Artists Co-op located at 96 Franklin St. in beautiful downtown Clarksville.  In fact, that's what it's called:  An Alternative Perspective.  And, it features the work of long-time and highly respected DAC member Beverly Parker.
Beverly has developed a technique of manipulating original Polaroid images into scenes of artistic beauty and wonder.  She punches, scrunches and squiggles the emulsion of the original Polaroid photograph and then adds bits and pieces of images and 3-D items to enhance the effect.  There is more, but I'm not going to give away all of the secrets of the process.  You will have to come to the Downtown Artists Co-op gallery located at 96 Franklin St. to view the finished results.  «Read the rest of this article»
This monthly column on the Tennessee Department of Transportation is prepared by TDOT Commissioner Gerald Nicely.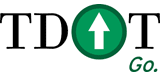 It is a fact that a competitive and growing economy requires a quality transportation system.   For a decade the nation's truckers have recognized the volunteer state as one of the top five roadway systems in the country and for the past two years I-40 in Tennessee has been recognized as the best segment of roadway in the nation.  That is a major vote of confidence in our transportation network, considering the fact that freight systems in the U.S. transported approximately $15 billion in goods in 2005, nearly 80 percent of which moved by trucks on the roads.
«Read the rest of this article»
Bears do it.  Bees do it.  Bats do it.  And snakes do it.
So why can't parents of toddlers do it?
I'm talking about hibernating that is.
When Elle-Girl was about eight-months-old I read in one of those parenting magazines that the average age for a child to sleep through the night is six months. I thought to myself that this must have been an isolated study, because my child had never slept through the night. Not once! To prevent ourselves from being total zombies my husband and I committed the "number one cardinal sin of parenting" and we brought our little pink bundle of baby in bed with us. She slept (kinda), my husband slept, and I slept every couple of hours between Elle-Girl waking up to nurse. It worked for us. Everyone was happy. «Read the rest of this article»