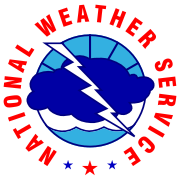 A cold front is  expected take aim at Tennessee's  mid-state region tonight and is expected to trigger back-to-back bouts of severe weather including thunderstorms with large hail and damaging winds as the primary threats.
According to the National Weather Service has issued a Hazardous Weather Statement for the region, including Clarksville.
The NWS said the front will pass through Middle Tennessee  late tonight. The first round of thunderstorms are expected to develop ahead of the front, and some of those storms "are expected to become severe, especially in areas west of the Cumberland Plateau."  Hail and strong wind are the biggest threats. The daytime high Wednesday is expected to hit the low 60s, but will drop back to much colder air later in the week, with snow showers and lows in 20s by Friday.
As the front passes through the region, additional storms will form along its boundary; some of those storms could reach severe levels.
Weather spotter and emergency manager activation may be required.
Sections
News
Topics
hazardous weather outlook, National Weather Service, severe storm threat, weather spotter