The Finance Committee will meet Tuesday, February 24, at the City Hall Conference Room at 4 p.m. to review an agenda that includes renewal of services with TRC Environmental Inc. for archaeological survey at Ft. Defiance and selection of PKF Consulting to provide market analysis and financial advisory services for a feasibility study for a conference center. «Read the rest of this article»
The Salvation Army officially opened the doors to its new $500,000 Kraft Street Shelter on Sunday in a ribbon-cutting ceremony that also named the facility after its volunteer contractor, James D. Amos. Amos, in a very brief statement, said he saw the need for the building, but "God was the power" in getting the job done.
Majors Grady and Shelly Pearson greeted over one hundred city and  business leaders, along with the general public, gathered for tours of the building, a "dream" that became reality because of strong community support. «Read the rest of this article»
BREAKING NEWS: An Austin Peay State University student was found dead in his dormitory room at approximately 7 p.m., Sunday, Feb. 22.
Johnathan B. LeCoure, 21, a chemistry major from Reading, Pa., was found by a Johnathan B. LeCoure resident assistant after being told by friends of LeCoure they had not seen him since Friday.
Initial assessments by APSU Campus Police indicate there were no signs of foul play, and they believe the death is the result of natural causes. Currently, it is being investigated by the Clarksville Police Department to determine the exact cause of death.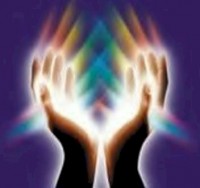 I tripped and fell at work.  I was carrying a box, had to swerve through a narrow area, caught my foot on something and fell.  One second I was upright, the next all my weight landed on my right hand.
It hurt like hell.  Two people came over immediately and asked if I was OK.  I automatically said yes.  The pain was screaming.  Then the middle of my hand went numb; it was a weird sensation.  A man came over (funny guy) and asked if I had been licking frogs that morning.  For me, sarcastic humor is my home base.  Humor brought me back from that place I call being out-of-the-body. «Read the rest of this article»
A new events center and gathering enterprise has joined the Clarksville business landscape. In a robust, rollicking fun-filled after sunset networking gala, the Water Street Event Center, 804 South Riverside Drive, opened its doors to a gathering of business professionals and curious community members.
The new enterprise made its public debut as  host of the Chamber of Commerce's February 'Business After Hours' mixer and networking showcase.
Introducing itself as Clarksville's Premier Events Center, the 8,000 square feet facility can accommodate up to 500 guests, with a seating capacity for 400, offering a breathtaking view of the Cumberland River, gorgeous hardwood floors, a multi-tiered deck,  gas log fireplace and ample parking. Water Street comes with a large kitchen equipped with  commercial appliances, a self-proclaimed caterer's dream.
Guests  took full advantage of the diverse  offerings provided by The Chopping Block, including  a Chocolate Fountain station where fruits, breads and baked items were offered for your chocolate dipping delight. Cheese cubes, smoked meats, broccoli salad,  smoked meat-filled dinner rolls, caramel glazed bread pudding, wafer crackers, a veggie and dips station, a wine and beer bar were positioned through out the spacious floor space of this warm and welcoming facility. «Read the rest of this article»