An Austin Peay State University student has been awarded a scholarship by the Tennessee Council of Cooperatives (TCC).
Emily McIntosh, a Clarksville junior pursuing a bachelor's degree with a double major in agriculture and business, recently was awarded the $500 scholarship.
She is currently self-employed at Serendipity Stables in Clarksville, where she trains horses and provides riding lessons. Her agriculture experience includes riding horses for more than 12 years and serving as a working student in Portugal for six months. «Read the rest of this article»
The dangerous constitutional amendment that would take away the right to abortion in Tennessee is back again. This year two resolutions, HJR61 and HJR66, have been introduced and both will be heard on Tuesday, February 24 at 4:00 p.m. in the House Public Health and Family Assistance Subcommittee in Room 30.
Both resolutions begin "Nothing in this Constitution secures or protects a right to abortion or requires the funding of an abortion….."
HJR61 by Rep. Henry Fincher (D-Cookeville), calls for exceptions for rape, incest, and the heath of the mother. HJR66 by Rep. Debra Maggart (R-Hendersonville) does not contain exceptions. «Read the rest of this article»
Examining 'Tennessee Segregation: Civil Rights' focus of ninth annual Civil Rights Conference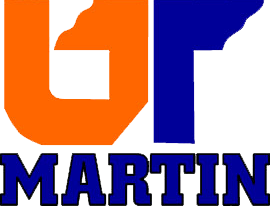 MARTIN: "Tennessee in Segregation and Civil Rights" is the theme of the University of Tennessee at Martin's ninth annual Civil Rights Conference  running through Feb. 27.
The Rev. James Lawson, who led the successful struggle against segregation in Nashville, will offer the conference keynote address at 7 p.m., Feb. 26, in Watkins Auditorium of Boling University Center. While at Vanderbilt University's Divinity School, Lawson organized and trained students to challenge segregation in Nashville. Under his tutelage, the Civil Rights Movement made Nashville one of the first Southern cities in which segregation fell.
Dr. Martin Luther King Jr., on visiting Nashville in 1960, proclaimed that, "I came to Nashville not to bring inspiration, but to gain inspiration from the great movement that has taken place in this community." Lawson trained many future leaders of the 1960s Civil Rights Movement, including Diane Nash, James Bevel, Marion Barry, Bernard Lafayette and John Lewis. «Read the rest of this article»
As Tennessee's fastest growing public university, Austin Peay State University also is one of the state's most diverse universities, according to the latest enrollment data.
"That's a good thing, since our students will enter a diverse state and national work force once they graduate," APSU President Tim Hall said.
From Fall 2007 to Fall 2008, APSU's black student enrollment increased 9.22 percent. The Hispanic student enrollment also increased, by 7.24 percent, during the same period. Total enrollment increase for the University was 3.38 percent. «Read the rest of this article»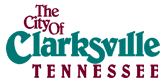 The River District Commission will meet Wednesday, February 25, at 4 p.m. in the Mayor's Conference in City Hall on Public Square to review the Phase II Master Plan, Rails to Trails program, RJ Corman Railroad and the Ingram Site. «Read the rest of this article»
After Deuce McAllister was released by the New Orleans Saints on February 17, I wrote the following column regarding my feelings towards my all time favorite football player.
I have to admit it, today was awful. It was absolutely awful. Even if you don't follow football, or think that "it's just a ballgame", today was still awful. My favorite player on my favorite team is no longer with them. Deuce McAllister is no longer a New Orleans Saint. «Read the rest of this article»