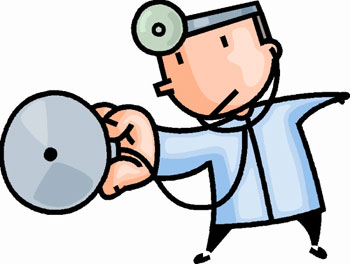 Spring is right around the corner, and that's when everything becomes new again. So, why not do the same? Now is the perfect time to rejuvenate your body and mind.  At the Spring Into Health Fair, over 20 health care professionals and exhibitors will be on hand to answer your questions about getting healthy and staying that way with the best and latest updates in medical services.
The event takes place Saturday, March 14th at the Burt-Cobb Community Center.   Free spinal, blood pressure and cardiovascular checks will be available.  Door prizes will also be given away every hour beginning at noon.  Kids can enjoy the event with the Discovery Toys play area featuring educational toys.  The fair begins at 10 a.m. and ends at 3 p.m.
Foreign Language Classes
The Foreign Language Program begins at the Crow Community Center Tuesday night. Orientation begins at 6p.m.  This is a time for parents and students to learn about the 10 week program which will teach German this session.  For more information on dates and prices contact Sherry Epps at 358-9783.

Summer Employment
Looking to hone your skills or make some extra cash this summer? Parks and Recreation is now hiring for Summer Youth Program and pool staff.  Applications for the 2009 Summer Youth Program, city pool life guards, and city pool cashiers are available.  Summer Youth Program staff and life guards must be 15 years of age. Pool cashiers must be 18 years old.  Applications can be picked up at the Clarksville Parks and Recreation Department (104 Public Square).
Junior Olympics
The Crow Community Center will hold Junior Olympics March 26th from 3-6 p.m.  Kids ages 8-13 will have the opportunity to display skills in the areas of basketball5 soccer, tennis and track and field.  All participants will be divided by age accordingly.  For more details, call 645-3071 or stop by the Crow Center.
Artist Series
This year's Artist Series will kick off with local artist Debbie Sprake instructing a metal working class at the Crow Center on March 28th.  Debbie will be teaching with metal ornament, metal flashing and teaching tole painting techniques.  The fee for this Artist Series is $18 and covers some of the materials.  The class is for anyone age 16 and up.  Anyone interested can pick up an entry form and supply list at the Crow Center.  The course is limited to 8 students.

Queen City Road Race
Have you already turned in your entry form for the Queen City Road Race?  If not, no need to worry.  You still have time to sign up for the 31st Annual Queen City Road Race on Sunday, April 19.  This year's race includes a 5K run, 1-mile walk, 1-mile wheelchair race, the 5K Wilma Rudolph Relay and a 1-mile Fun Run and begins at Austin Peay State University's Governors' Stadium.  Entry forms are available at the Parks and Recreation Department, any Cumberland Bank & Trust branch, city community centers, online or from any physical education teacher.  For more details, call 645-7476 or visit www.cityofclarksville.com/parksandrec.
Upcoming Events:
March 29 :  Adult Softball Spring Season Begins at Heritage Park
April 5: Easter Egg Hunt at Heritage Park
This is the first of two stories on the History Conference held at APSU. Part II will run on Friday.
History. On its own, it's not a very exciting word. However this past weekend, February 28th, saw HISTORY given star power treatment at Austin Peay State University as the Theta Delta Chapter of Phi Alpha Theta Honor Society and the university's History and Philosophy Department sponsored the 2009 Regional Conference.

Austin Peay's Theta Delta Chapter of Phi Alpha Theta National Honor Society hosted the 2009 Regional Conference this past Saturday at Austin Peay State University.
The conference provided both undergraduate and graduate students of history with the opportunity to gain valuable experience by presenting their ideas in a friendly academic setting. Topics from a broad range of subjects including regional, American and non-American topics were welcome. Films and documentaries produced by the students were also accepted.
The Morgan Center was the hosting site for the one-day event which saw sixty students from fourteen universities and colleges give presentations of such diverse topics as Women's History, Rome and Byzantine, Indian Warfare and Removal, Religion and Race, Gender in the South, Barbary Pirates, the American Revolution, WWI, Reform and Regulation, WWII Dilemmas on the Homefront, Issues of Religion through the Ages, Struggle for Independence and Identity, US Military in Nontraditio0nal Roles, American Revolution: Sea Battles, Labor and Economy in Nazi Germany, "Blues, Baseball and Black Male Identity," Post WWII US Politics, and American Influence Overseas: Two Perspectives, Direct and Policy. «Read the rest of this article»
Nashville Peace Coalition calls for Peace in Afghanistan & Iraq on 6th anniversary of Iraqi occupation. The event takes place March 14 in Nashville's Centennial Park from noon to 4 p.m.

The Nashville Peace Coalition is calling for peace in Afghanistan & Iraq on the sixth anniversary of the occupation of Iraq with a street protest and peace concert in Centennial Park on Saturday, March 14th beginning at Noon.  The theme of the event titled, "Now is the Time for Peace" is intended as an appeal to President Obama and the Democratic House and Senate to withdraw all troops from Iraq including non-combat troops and reverse the recently announced troop surge in Afghanistan.  «Read the rest of this article»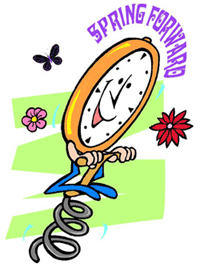 Wouldn't you just know it! That demon of a time thief is about to descend upon us once again. What demon is that, you ask? Why, it's our friend, Daylight Saving Time, of course!
It officially starts March 8th. So, on Saturday night, before you retire for the night, remember to set all your clocks ahead one hour. Check your computer's clock setting so that it will automatically reset itself. Cellphones should reset automatically on cue from their service provider's signal. VCR's connected to cable services should also be reset automatically by the cable service provider. Coffemakers, microwave ovens, etc. will require manual resets. Have fun.
Doesn't seem fair, now does it? Well, here it is again. Don't forget. Saturday nite, before going beddy-bye, advance your clocks one hour. "Oh, the humanity!!"

FINLAY, OH: Cooper Tire & Rubber Company's fall "Take the Money and Ride National Event" rebate promotion resulted in consumers doing just that. Due to the overwhelming response, the program is making a return and will run through April 30, 2009, with a modified lineup of eligible products.
"The national event was designed to let consumers experience the quality and performance of Cooper Tire's products firsthand," said Hal Gardner, vice president of marketing for the North American Tire Division at Cooper Tire. "With the support of our dealers, we are bringing the rebate program back in order to give a new set of consumers the same opportunity.
A monthly column by TDOT Commissioner Gerald Nicely
A century ago, a trip to Nashville or Memphis might have taken days or even weeks for Tennesseans living in rural areas of the state.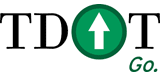 Even today, some of our residents remain isolated from our urban centers despite the advancements made in transportation. Some of these citizens don't own cars, some may have disabilities that limit their independence, and others may have reached an age that they no longer feel comfortable driving themselves. Unfortunately, a lack of public transportation is limiting their ability to work, receive an education, and stay active in their communities. «Read the rest of this article»
Have you found email messages in your inbox that extol you to take advantage of Stimulus Plan grants available for you to help kick start the economy?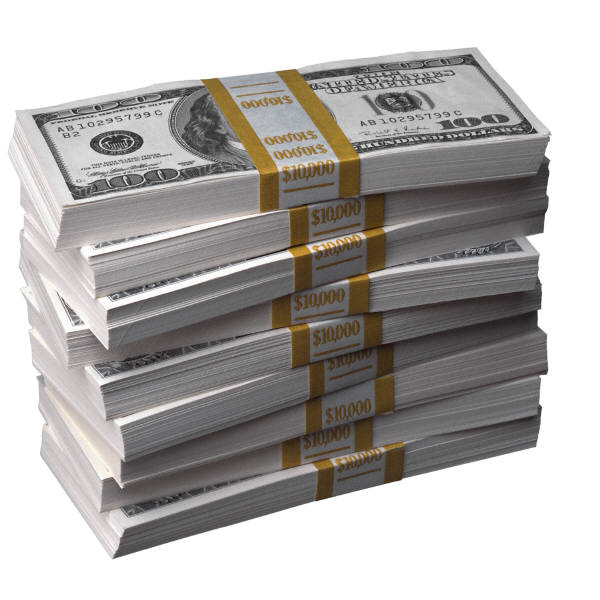 Perhaps they claim to be able to help you file for Stimulus Plan grant money if you pay a fee of just $1.99, or $12.00 or some such low-ball figure. Even $25.00 for the opportunity to get $50,000 doesn't sound like a bad bargain. Or maybe you've seen ads on the web that claim to be able to get your share of Stimulus Plan money or grants or no-pay-back loans. All this money is available from the Stimulus Plan to help restart the American economy, or so they claim. But wait, not so fast there, Slim! There's more to the story here.
From the Federal Trade Commission:
The FTC is warning consumers that they could get stung by an economic stimulus scam.  The scams come in different forms.
Right now, on the Web and in e-mail, scammers are telling consumers they can help them qualify for a payment from President Obama's economic stimulus package.  All they have to do is provide a little information or a small payment. «Read the rest of this article»