Hundreds of volunteers will restore hope for local residents by providing free home repairs.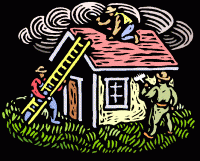 The City of Clarksville Office of Housing and Community Development announced today that applications for the 2009 Good Neighbor Volunteer Home Repair Program are now available  through March 31, 2009.
This year"s program is expected to provide assistance to approximately 40 homeowners. Eligible applications will be accepted on a first come first serve basis. Many low-income homeowners who have lived in their home for years desperately need home repairs but are unable to afford the expense.
Having decent housing- the comfort of a sound livable home equates to peace of mind and helps revitalize neighborhoods. Annually the City partners with local faith based organizations to help revitalize and repair homes for low-moderate income residents. The repairs are funded with grant money from the City"s Community Development Block Grant provided through the U.S. Department of Housing and Urban Development and the labor is donated.
Volunteers work in crews to repair homes of seniors, disabled and low income households. The repairs include roof replacements; exterior power washing painting, ramps, porch repairs and yard clean up.
In the past two years the City's Good Neighbor Volunteer Home Repair Program has assisted more than 25 families. This year the City is pleased to have two faith-based organizations generously donating expertise and time to help local residents.
Through a one-week program sponsored by the North American Mission Board of the Southern Baptist Convention and the Clarksville Baptist Association more than 250 volunteers will help repair and revitalize homes in the City"s special emphasis neighborhoods.
World Changer Volunteers will be in Clarksville from June 27-July 4, 2009.
On September 26, 2009, Grace Community Church, a local congregation will organize over 1000 volunteers to assist homeowners with limited resources by providing fresh coats of paint, roof repairs and critical home improvements. The group will also provide assistance to local non profits and some renters.
These are great programs that improve the quality of life in our community by repairing and redeveloping housing units. In exchange for building materials and coordination from the Office of Housing and Community Development, these faith groups contribute the necessary labor and invaluable skills. «Read the rest of this article»
Preregistration for summer classes at Austin Peay State University will begin in the next few weeks.
For courses in the May Session, preregistration is from April 6-17, and classes meet May 18-June 5. Preregistration for the full summer term is from April 6-17, with classes meeting from June 8-Aug. 14. «Read the rest of this article»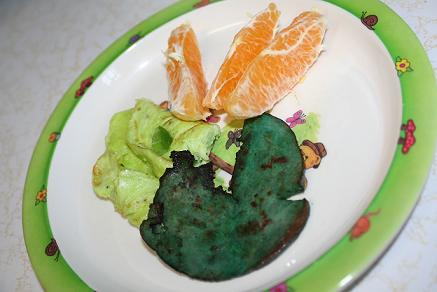 Getting creative with food is an excellent way to get your kids to try new things, and it can even make an average meal fun again.
This morning in honor of St. Patrick's day I made for Elle-Girl 'Green Eggs and Ham a-la Sam I Am'
Ingredients
1-2 tablespoons of butter
4 slices of Ham
8 eggs
2 tablespoons of milk
1-2 drops of green food coloring
1/4 teaspoon of salt
1/4 teaspoon of pepper
*chopped green peppers
Melt a teaspoon of butter in your skillet and add a drop of food coloring to the butter before adding your ham slices. Add your ham and flip over in butter mixture until coated then let fry until edges are brown. Then remove from skillet and wrap in aluminum foil to keep warm, and set aside. «Read the rest of this article»

Clarksville Parks and Recreation Department would like to thank everyone who participated in yesterday's Spring into Health Fair. The exhibitors and visitors made the event a success. We hope you had as much fun as we did and maybe learned something new, too. If you were not able to make it, don't worry. The success of the event prompted us to host another in the future. So, stay tuned. «Read the rest of this article»
Beth Britton, a columnist for Clarksville Online,  has been asked to write a weekly column for the new site, Christian HomeKeeper Network.
"This website is a great place for women to go and be encouraged and to get to know other women with similar interests. I am excited to be joining with the other excellent writers in contributing to this site."
– Beth Britton
In additions to her periodic essay on our site, you can read Beth's  weekly postings at my personal on site blog http://christianhomekeeper.org/ravens-nest/ «Read the rest of this article»
"Suicide is not chosen; it happens when pain exceeds resources for coping with pain."
Suicide.  Self-inflicted death. The pain that drives an individual to commit suicide is mirrored by the pain experienced by those left behind to mourn.
In the past year, suicide has touched a number of families and individuals in our community. Two newly married men.  A high school boy. A college student. A friend. We react with shock that spirals into grief punctuated by a simple question: Why? And "was there something we could have done? Or noticed?" «Read the rest of this article»