Austin Peay State University today celebrated the grand opening of the new Austin Peay Center @ Fort Campbell facility with a brief ceremony.
A crowd of state and local dignitaries, members of the Fort Campbell, Ky., command group and APSU officials were on hand for the event. Dr. Sherry Hoppe, former APSU president, and Dr. Gerald Beavers, former executive director of the Fort Campbell Center, were among those attending. Both were involved in the initial planning stage of the building project. «Read the rest of this article»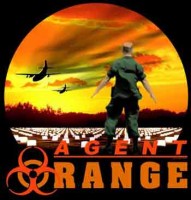 Veterans who served in Vietnam are urged to be tested for possible damage caused by the defoliant Agent Orange.
According to the Department of Veterans Affairs (VA), approximately 20 million gallons of herbicides were used in Vietnam between 1962 and 1971 to remove unwanted plant life and leaves which otherwise provided cover for enemy forces. Exposure to Agent Orange has caused 11 different diseases to develop among veterans who served in Vietnam.
It has also been concluded that exposure to Agent Orange could also affect the offspring of these veterans. Please contact the nearest VA medical center for an examination. Visit http://www2.va.gov/directory/guide/home.asp?isFlash=1 to find a center near you.
Work is underway on the Rails-To-Trails project that has long been a dream of city officials and community leaders in Clarksville.
The pilot phase of Rails-To-Trails will include walking, jogging and biking trails that span 3.6 miles from Riverfront Park to Pollard Road. Eventually, the trails will extend four to five miles, all the way to Peachers Mill Road at 101st Parkway. «Read the rest of this article»