According to the (DMC) Task Force, three out of every five minority kids are in the Juvenile Justice system.The Disproportionate Minority Contact  will sponsor a forum on Monday, March 23, from 6-8 p.m. and the Clarksville-Montgomery County Library with guest speakers who will try to answer parental and community questions and concerns.  Refreshments will be served. «Read the rest of this article»

The Clarksville City Council will meet in special session March 23 at 4 p.m. in City Council Chambers, 108 Public Square, to request the Tennessee legislature to approve changes to the  Clarksville City Charter. This is the sole item on the agenda.
Local councilors and state legislators representing Clarksville have received communications from residents irked with the idea that the revisions were not openly presented to the public prior to the vote seeking state approval. «Read the rest of this article»
The Austin Peay State University Department of Music and the Center of Excellence for the Creative Arts are pleased to present VocalEase in a spring performance.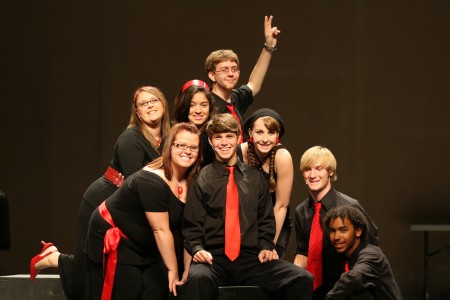 The concert takes place at 7:30 p.m., Friday, March 27 in the Music/Mass Communication Building Concert Hall. Although there is no set price for admission, visitors are asked to pay what they can. «Read the rest of this article»