Forty years ago, patrons and supporters of the Stonewall Inn in New York City resisted police harassment that had become all too common for members of the lesbian, gay, bisexual, and transgender (LGBT) community. Out of this resistance, the LGBT rights movement in America was born. During LGBT Pride Month, we commemorate the events of June 1969 and commit to achieving equal justice under law for LGBT Americans.
LGBT Americans have made, and continue to make, great and lasting contributions that continue to strengthen the fabric of American society. There are many well-respected LGBT leaders in all professional fields, including the arts and business communities. LGBT Americans also mobilized the Nation to respond to the domestic HIV/AIDS epidemic and have played a vital role in broadening this country's response to the HIV pandemic.
Due in no small part to the determination and dedication of the LGBT rights movement, more LGBT Americans are living their lives openly today than ever before. I am proud to be the first President to appoint openly LGBT candidates to Senate-confirmed positions in the first 100 days of an Administration. These individuals embody the best qualities we seek in public servants, and across my Administration — in both the White House and the Federal agencies — openly LGBT employees are doing their jobs with distinction and professionalism. «Read the rest of this article»

Saturday evening, Clarksville Parks and Recreation held the second of this summer's 'Parks After Dark' events, with the showing of the movie, Journey to the Center of the Earth in 3D, at Heritage Park. The event drew a crowd of several hundred people to the park.  Progressive Movements Dance Group of Ft. Campbell provided pre-show entertainment with three very different dance performances. The next Parks After Dark event will be a concert on June 13th at McGregor Park, 6 PM. Hope to see you all  there!
More pictures are below the fold «Read the rest of this article»
Donn Janes announces he is officially a candidate for Republican nomination for Tennessee's 8th Congressional District.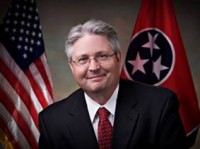 BRIGHTON, TN – The following statement was issued by Tipton County resident, Donn Janes:
"Today I am announcing that I am a candidate for the U.S. House of Representatives in Tennessee's 8th Congressional District and will seek the Republican nomination in the August 2010 primary. «Read the rest of this article»

The weekly Clarksville Parks and Recreation Department Recreation Report provides Clarksvillians with a glimpse at the activities and events that are available from the Parks and Recreation Department for them to enjoy together as a family. This weeks highlights include:
Pool Passes
Summer Youth Programs
Concerts in the Park
Youth Fishing Rodeo
Downtown Market
Parks and Recreation on Facebook
«Read the rest of this article»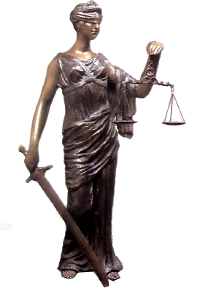 President Obama used the word "empathy" to describe Supreme Court nominee Sonia Sotomayor. Its one thing to be empathetic towards people to grasp an understanding of their struggles, but its quite another for a judge to be empathetic. That is not a judge's job. Their job is to apply the law. It is not to legislate from the bench, as even Sotomayor has openly stated, and openly said she should not say that. It is also not a judge's responsibility to see that "justice" is done. It is their job to interpret and apply the law. Sotomayor seems to believe otherwise.
Many do not really see the big deal in replacing one liberal with another, but the effects of such a nomination will continue to affect this country long after Obama is gone (just like his huge debt).
Her ruling against the New Haven firefighters was, for lack of a better word, despicable. Firefighters who deserved a promotion based on performance, skills, evaluation, and experience were snubbed because of racial quotas. They call this "reverse discrimination", but whenever one is judged solely on the color of skin, no matter the color, for any reason, its just good old fashioned discrimination to me. How have we gotten to the point where racial quotas, charity, subsidies and preferential treatment have surpassed traditionally historical methods of advancement such as self-reliance, education, business experience and work skills? Yes, that is old fashioned and mundane, but it has never been more true. You cannot instantaneously ingrain equality into society no matter how badly you want it. Equality is something that has to be attained, not handed out like coupons. Suppose you lived in New Haven and were trapped in a burning building. Would you rather have competent emergency response crews responding, or one which meets the specifications of racial quotas? Would it matter what color the person was pulling you from the fire? «Read the rest of this article»