Dunbar Cave State Natural Area and Port Royal Historic Area is lucky to have four summer workers this year, in addition to the regular staff. The American Recovery and Reinvestment Act (ARRA) funds the workers through the Summer Youth Work Program of WorkForce Essentials, Inc.
The workers are Teenagers Brooke, James and Kevin; and Scott, who is twenty years old. They have been at the parks since early June and will work through July. They have done everything from cleaning bathrooms and picking up trash to mowing and weed eating. All are working hard and hopefully having fun as well.
Brooke in particular impressed us during her first week on the job when she came upon a copperhead, and not only did not scream or run, but calmly picked it up and moved it off the trail using the "trash grabber" she was carrying.
«Read the rest of this article»
Join The "Gathering" Webinar & Tour Clarksville." on Friday July 17th.
This months Webinar will be "Strive for Sustainability," and will be at 9:00 a.m. at the First Church of the Nazarene (located at 150 Richview Rd. across the street from Clarksville High School). Meet us at the church, or at their van pool location, the Smith Trahern Mansion at 8:15. The van will leave for the meeting at 8:30.
"Embracing our Community through Compassion," are the words on the Church website under Radical Missions. Attendees will learn more about their garden and food pantry and their sharing of hope and changing lives. Next, the tour will visit a home shop where they are making baking sheets and a home strip mall with a multitude of businesses. Then the group will pay a visit to food businesses and a vegetable stand, peaches, stop for lunch (on your own) & then the last stop for the day will be a special treat at Diann's Greenhouse (3072 Nicole Road, Clarksville, Tennessee, 37040). «Read the rest of this article»
Many people today confuse the concept of medical care with health care or health insurance. Universal Medical Care is already provided to all Americans. Universal Medical Care is available to people who qualify through Medicaid and Medicare offers Health Care to those who qualify. If you do not qualify, you're expected to provide these services for yourself and your dependents through the private market, or through your employer.
There seems to be a growing sentiment across a socialistic-minded segment of our country to expound, and sometimes exacerbate, the millions of Americans who do not have Health Insurance. Many of today's universal health care proponents and politicians like to use the numbers of anywhere from 30 million to 50 million people who do not have health insurance to promote a Universal Health Care system. They poke and prod at our hearts, explaining that innocent children are victimized by a broken system which seems to have forgotten about them and their needs. Victimization really works to exude a feeling of guilt amongst those of use who are fortunate enough to have health insurance, but the true question arises, is heath care a right or a responsibility? While the nation seems divided over such a volatile issue, it appears there are few coherent arguments for government intervention when we examine all the facts. «Read the rest of this article»
More than One Million Served during First Decade of Service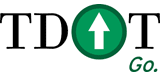 NASHVILLE – From flat tires and empty fuel gauges to major interstate incidents, TDOT's HELP program is celebrating ten years of service in Tennessee's urban areas.  HELP trucks began rolling in Nashville and Knoxville in the summer of 1999.  Service began in Memphis and Chattanooga in the summer of 2000.  Since the program launched, TDOT's HELP drivers have responded to more than a million calls for various types of assistance, including one driver who helped deliver a baby.
"TDOT's HELP trucks have become a fixture in our urban areas and motorists in distress have come to depend on them," said TDOT Commissioner Gerald Nicely. "Our operators are also key partners with police and emergency management agencies during serious incidents, all in an effort to clear our highways as quickly as possible and keep traffic moving." «Read the rest of this article»
Obama Administration Stresses Early Childhood Education in 2009 HOPE VI Program

WASHINGTON – U.S. Department of Housing and Urban Development Secretary Shaun Donovan announced the availability of $113 million in HOPE VI funding today in a keynote address on the future of urban revitalization at the National Press Club during the Brookings Institution's event, "From Despair to Hope: Two HUD Secretaries on Urban Revitalization and Opportunity." Donovan joined former HUD Secretary Henry Cisneros in a comprehensive discussion about the HOPE VI revitalization program and the Obama Administration's proposed Choice Neighborhoods Initiative, which seeks to build on the lessons from HOPE VI and expand urban revitalization beyond public housing. The full text of Donovan's speech is available here.
"The HOPE VI Program has improved the conditions of low-income communities across this nation," said Donovan. "However, HOPE VI was developed in response to the concentrated poverty that resulted not in spite of government housing policy in the twentieth century – but often because of it. Now is the time for us to take the lessons learned from HOPE VI, build on the accomplishments, and broaden the scope of the program for broader impact. Today's funding announcement is the first step toward this new comprehensive approach, because for the first time, we are encouraging housing authorities to incorporate early childhood education components into the HOPE VI planning process." «Read the rest of this article»