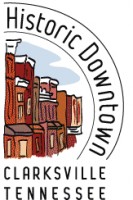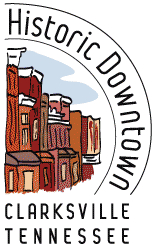 You're invited to join the merchants of Historic Downtown Clarksville for the monthly Art Walk, which will be held this month on August 6th from 5 – 8 p.m. Paige King from Hodgepodge sent us this information about August's artistic extravaganza.
Visions Metaphysical Boutique will host Deborah Raleigh-Chandler, oils–impressionistic, still life; Afton Chandler, acrylics–modern, impressionistic; Amanda Harrison, acrylics–modern, impressionistic (some new pieces); Linda Cain, handcrafted sterling silver & gemstone jewelry (some new pieces).
«Read the rest of this article»
Related Images:

Water will be disrupted on the east side of Fort Campbell Boulevard from the Park Place Retail Center at 3095 Fort Campbell Boulevard to State Line Road and on all areas of Durrett Drive beginning Thursday, August 6, 2009, at 8:00 p.m. to Friday morning, August 7th, at approximately 4:30 a.m. Gas and Water construction workers will replace the old 6-inch water main with a new line at the intersection of Fort Campbell Boulevard and State Line Road.
Water customers in this area are advised to plan for an alternate water source during the outage.

The outer westbound lane on College Street from University Avenue to Drane Street will be closed today until approximately 4:30 p.m. while a contractor repaves sections of College Street.


The Customs House Museum and Cultural Center is organizing its third biennial juried show of visual arts and crafts. Artists age 18 and older who reside in Tennessee are invited to enter the exhibit. Entries in visual art (painting, pastel, mixed media, drawing, and photography) or craft (wood, glass, fiber, ceramic, and metal) must be submitted on a CD. Work must have been created within the past two years. Work done in a class or workshop is not eligible.
The exhibit will open on January 16, 2010 with an awards reception. The show, held in the Museum's Crouch Gallery, will run through April 2.
«Read the rest of this article»
Cooper will spend the morning with campers at YMCA's Camp Widjiwagan in Nashville


NASHVILLE – Tennessee Health Commissioner Susan R. Cooper, MSN, RN, will visit Camp Widjiwagan, a YMCA of Middle Tennessee day and overnight camp, on Wednesday, Aug. 5 between 8:00 a.m. and 11:00 a.m., to educate campers about the importance of healthy living. «Read the rest of this article»
Related Images:
Austin Peay State University recently received national honors for offering a high quality, reasonably priced online bachelor's degree in criminal j

ustice.
GetEducated.com conducts nationwide surveys of distance-learning bachelor's degrees in the area of criminal justice, law, legal studies and homeland security. APSU was ranked the No. 4 "Best Buy" among 12 regionally accredited colleges and universities.
A "Best Buy" designation indicates that a program has been found to offer a high quality distance degree to a national audience at a reasonable cost below the national average. «Read the rest of this article»
Related Images:
Clarksville's commuters should be aware of potential traffic issues. Traffic Will Be Detoured Around Work Zone Until New Bridge Constructed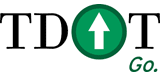 NASHVILLE – Work will begin this week on a $2 million project to replace a bridge on Chestnut Street in Nashville.  Contractors will close a portion of Chestnut Street beginning Wednesday, August 5.  Traffic will be detoured around the work zone throughout the project.  The bridge is located near the Hagan/Chestnut Street intersection and crosses over the CSX Railroad.
"This bridge is nearly 80 years old and is clearly in need of replacement," said TDOT Commissioner Gerald Nicely. "Replacing this aging bridge will create a safer roadway and because we are utilizing Recovery Act funds for the project, will save the City of Nashville nearly $400,000 in matching funds normally required on projects like this one." «Read the rest of this article»