Ginnie Mae Issues Default Notice and Transfers Portfolio

Washington – The Federal Housing Administration (FHA) today suspended Taylor, Bean and Whitaker Mortgage Corporation (TBW) of Ocala, Florida, thereby preventing the Company from originating and underwriting new FHA-insured mortgages. The Government National Mortgage Association (Ginnie Mae) is also defaulting and terminating TBW as an issuer in its Mortgage-Backed Securities (MBS) program and is ending TBW's ability to continue to service Ginnie Mae securities. This means that, effective immediately, TBW will not be able to issue Ginnie Mae securities, and Ginnie Mae will take control of TBW's nearly $25 billion Ginnie Mae portfolio.
FHA and Ginnie Mae are imposing these actions because TBW failed to submit a required annual financial report and misrepresented that there were no unresolved issues with its independent auditor even though the auditor ceased its financial examination after discovering certain irregular transactions that raised concerns of fraud. FHA's suspension is also based on TBW's failure to disclose, and its false certifications concealing, that it was the subject of two examinations into its business practices in the past year.
"Today, we suspend one company but there is a very clear message that should be heard throughout the FHA lending world – operate within our standards or we won't do business with you," said HUD Secretary Shaun Donovan. «Read the rest of this article»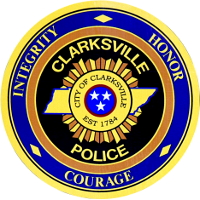 Detectives Alexander, Parrish, and Matiz conducting an investigation over several months solved multiple robberies and thefts.  Nekeshia Smithen (B/F, DOB: 7/1/80, Given Address: 244 Cranklin Circle, Clarksville, TN) and Devino Smithen (B/M, DOB: 7/30/09, Given Address:  2833 Cobalt Drive) were charged with multiple robberies which took place in the September and October 2008 time frame in the Wilma Rudolph and Lowes Drive area.  «Read the rest of this article»

U.S. Rep. John Tanner will continue to seek input from 8th Congressional District families through telephone town hall meetings where West and Middle Tennesseans can ask questions on health care, the economy, energy and other issues facing the country.
Telephone town hall meetings are a relatively new format to allow up to thousands of participants to talk together so families from across our district can share their views and hear Congressman Tanner's remarks on issues of mutual concern. A tele-town hall meeting is one of the best tools for Members of Congress and others to reach thousands of constituents at one time.
Sign Up Online: http://www.house.gov/tanner «Read the rest of this article»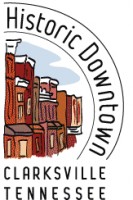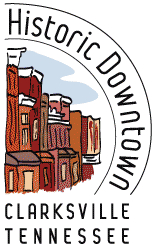 The famous Budweiser Clydesdales will soon visit Downtown Clarksville.  The horses, best known as the "gentle giants" who pull the well-known red wagon, will be on Strawberry Alley Thursday, August 13.
At 4p.m. the horses will take their places on Strawberry Alley followed by visits to the downtown eateries to deliver beer to the restaurateurs.  After distributing product to the restaurants, the Clydesdales will remain hitched to the wagon on Strawberry Alley until 7p.m. for spectators to visit and take pictures with.
«Read the rest of this article»
Washington —The Internal Revenue Service reminds consumers to avoid identity theft scams that use the IRS name, logo or Web site in an attempt to convince taxpayers that the scam is a genuine communication from the IRS. Scammers may use other federal agency names, such as the U.S. Department of the Treasury.
In an identity theft scam, a fraudster, often posing as a trusted government, financial or business institution or official, tries to trick a victim into revealing personal and financial information, such as credit card numbers and passwords, bank account numbers and passwords, Social Security numbers and more. Generally, identity thieves use someone's personal data to steal his or her financial accounts, run up charges on the victim's existing credit cards, apply for new loans, credit cards, services or benefits in the victim's name and even file fraudulent tax returns. «Read the rest of this article»
McMinn County Nursing Home Cited For Violations

Nashville– Tennessee Department of Health Commissioner Susan R. Cooper, MSN, RN, has suspended new admissions of residents to Life Care Center of Athens nursing home effective July 31, 2009, and imposed a one-time state civil monetary penalty of $1,500. A federal civil penalty has been imposed at $4,150 a day until the violations are corrected. A special monitor has been appointed to review the facility's operations.
«Read the rest of this article»