Tennessee Highway Patrol Reminds Motorists to be Safe in the School Zone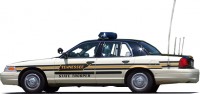 Nashville – The Tennessee Highway Patrol is working to make sure that school children are safe in the school zone. As thousands of students of all ages return to the classroom on foot and in school buses, motorists need to be extra cautious in and around schools zones.
"One of the first lessons a child learns as they begin their formal education is how to be safe going to and from school," stated Department of Safety Commissioner Dave Mitchell. "The goal of the Tennessee Highway Patrol is to help local law enforcement and schools protect children from drivers who may be distracted, impatient or careless." «Read the rest of this article»


The weekly Clarksville Parks and Recreation Department Recreation Report provides Clarksvillians with a glimpse at the activities and events that are available from the Parks and Recreation Department for them to enjoy together as a family. This weeks highlights include:
The Concert in the Park with the 101st Army Rock Band
Hershey Track and Field Competition News
Punt Pass and Kick
Downtown Market
Iconic Clydesdales to visit Downtown Clarksville
Community Center Hours
«Read the rest of this article»
Matthew Walker Comprehensive Health Center-Clarksville will observe National Health Center Week, August 10th thru 14th. The event will be marked by Patient Appreciation Week of services.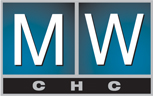 "Celebrating America 's Health Centers: Where ACCESS and QUALITY CARE Begin" is our theme for National Health Center Week 2009, according to Dell Johnson, director of marketing. It highlights the record of Health Centers in providing affordable, high quality, cost-effective health care to all people, regardless of ability to pay.
Community Health Centers serve 18 million people at more than 7,000 sites located throughout all 50 states and U.S. territories.  MWCHC serves over 28,000 residents in Middle Tennessee, including its Clarksville facility. «Read the rest of this article»