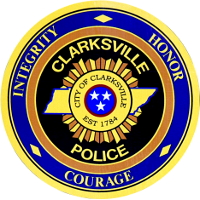 On August 16th, 2009, around 5:25 p.m., officers responded to the area of Summer Street in reference to a shooting which already occurred.  When officers arrived they found a male gunshot victim laying on the ground.  Medic units responded and the male was transported to Gateway Hospital.
The victim, Roderick Duan Self, B/M, DOB: 1/2/83, of Clarksville, TN died later as a result of his injuries.
«Read the rest of this article»
In 1997 the Tennessee branch of the AFL-CIO made an agreement with the Corrections Corporation of America (CCA) to support the privatization of Tennessee's state prison system. This opened the door for Tennessee's prison labor being used to compete with private industry.  Currently the highest-paying prisoner in Tennessee earns 50 cents an hour to produce jeans for K Mart and JC Penney, among other things.
Of all the states, Tennessee unions should have been the last ones to support prison labor. The reason lies more than a century in the past, in the days following the end of slavery. «Read the rest of this article»
Annual Conference to Spotlight Clean Technologies Growth Potential

Tennessee Economic and Community Development Commissioner Matt Kisber announced that Governor Phil Bredesen and Hemlock Semiconductor Group President and CEO Rick Doornbos  will be the keynote speakers at this year's Governor's Conference on Economic and Community Development, September 14th and 15th. The conference will be at the Gaylord Opryland Hotel in Nashville, Tennessee.
"Governor Bredesen and I are pleased a nationally recognized business leader like Rick Doornbos has agreed to take part in our upcoming conference," said Commissioner Kisber. "As we position Tennessee for the nation's economic recovery, conference attendees will have a valuable opportunity to hear from a range of business leaders and site selection consultants about what industries will drive job growth and investment in the years ahead."
«Read the rest of this article»