The Fort Campbell Federal Credit Union has opened a new branch on Madison Street that introduces an entirely new way to do your banking in the Clarksville and Fort Campbell areas.
The dialogue branch at 2193 Madison Street is Fort Campbell Federal's eighth branch and one of three of its kind to be completed by the Credit Union by the end of 2010.  A branch at Tiny Town and Heritage Pointe will open by the end of 2009 and a third branch in the Dover Crossing area is in the works.
With new technology and an open floor plan, Fort Campbell Federal will bring back the basics with a greeting at the door, fresh coffee and one on one service.  The Madison branch replaces traditional teller lines with circular towers where the member and credit union employee stand side by side to complete the transaction.  "Both parties will be able to view the same computer screen, which allows the entire process to be open, creating a true dialogue between credit union staff  and members", says Stewart Ramsey, President and CEO of Fort Campbell Federal Credit Union.
«Read the rest of this article»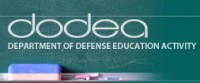 ARLINGTON, VA – The Department of Defense Education Activity (DoDEA) Educational Partnership awarded a $2 million grant to Clarksville-Montgomery County School System (CMCSS) in Clarksville, Tennessee through the Promoting Student Achievement at Schools Impacted by Military Force Structure Changes FY 09 Competitive Grant Program. The Clarksville-Montgomery School District supports students whose families are stationed at Fort Campbell.
The DoDEA grants focus on enhancing student learning opportunities, student achievement, and educator professional development at military-connected schools with projected military student growth between 2007 and 2009 due to force structure changes. This data is based on a Report to Congress on Assistance to Local Educational Agencies for Defense Dependents Education published in March 2008. School districts serving 22 military installations identified through that report were invited to submit a grant proposal.
"The Clarksville-Montgomery County School System plays a vital role in assisting Fort Campbell and its Soldiers and Families attain distinction as a world class Army community," said Charles A. Munson, Deputy to the Fort Campbell Garrison Commander. «Read the rest of this article»
Related Images:
Local industry firms garner Governor's Safety Awards
James Neeley, Commissioner of Tennessee's Department of Labor & Workforce Development, announced that U.S. Zinc, Trane and Bridgestone Metalpha USA, Inc.  have been awarded State Safety Awards. U.S.Zinc and The Trane Company received the Governor's Safety Award. Bridegstone Metalpha received the Commissioner's Safety Award. The awards were presented at the 32nd Annual Tennessee Safety and Health Congress held at the Gaylord Opryland Hotel in Nashville.
Commissioner Neeley attested to the fact that each of these companies have demonstrated a strong commitment to maintaining a safe and healthy workplace when the presentations were made to each company. "The evaluation criteria for this award are challenging"  Each of these companies, by their efforts, has worked extremely hard to meet and exceed the standards the award requires.
In its press release, TDL&WD noted that the Governor's Safety Award honors Tennessee employers and employees who meet a required number of hours without workplace injuries serious enough to cause an employee to miss a day of work or restrict normal job activities. The number of hours required is based on the size of the company. «Read the rest of this article»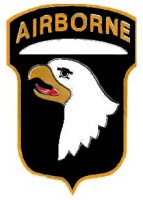 For many people the highlight of the Week of the Eagles has got to be the Super Saturday Air show powered by Tyson Foods. This extravaganza event was expected to draw a crowd of 65,000 people, but most likely far exceeded that.  Comprised of a series of simultaneous events including:
A Community Fair featuring local organizations that offer their services to soldiers and their families.
The Community Health Fair gave a people a quick medical checkup, and with the harsh sun and high temperatures the sound advice to keep hydrated.
«Read the rest of this article»