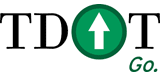 NASHVILLE – Tennessee Department of Transportation crews will close a short section of Interstate 440 in Nashville this weekend as a major concrete rehabilitation project gets underway.  This weekend's closure is one of several planned for the coming months.  Contract crews will close I-440 Eastbound from the Interstate 40 junction on the west side of Nashville to Interstate 65 at 8:00 p.m. on Friday, August 21, 2009.  I-440 will reopen no later than 5:00 a.m. Monday, August 24.
"The concrete surface along most of I-440 is experiencing significant deterioration and is in need of extensive repairs," said TDOT Chief Engineer Paul Degges. "By closing sections of the road on weekends over the next few months, we can complete these repairs in a relatively short amount of time and provide a smooth riding surface for this heavily traveled roadway." «Read the rest of this article»

All Tennesseans are reminded that Saturday, Aug. 22 is Free Hunting Day in Tennessee when state residents may hunt without a license. The annual event coincides with the opening day of squirrel season.
The Tennessee Wildlife Resources Agency provides the free day in hopes of increasing interest in hunting. Squirrel hunting is one of Tennessee's oldest and favorite traditions. The day serves as an excellent opportunity for persons to experience the enjoyment of the sport. Regular hunters are encouraged to introduce friends and family members (young and old) to the outdoors sport. It is also an excellent opportunity for those folks who have not tried hunting in a while to get back into the woods.
On Free Hunting Day, state resident hunters are exempt from hunting licenses and WMA permits requirements. «Read the rest of this article»

Jeffrey Scott Stewart will perform at Blue Note Coffee in Clarksville, TN on Saturday, August 29, 2009, 7:00 pm -10:00 am
Jeffrey Scott Stewart, currently touring in support of his live album, "Live Dogs",  as well as his newest (fifth) album "Sweet Stuff" – an all-blues collection – will be making a triumphant return to Blue Note Coffee on Saturday, August 29, 2009 from 7-10:00 pm.  These albums have been getting airplay in Kentucky, Tennessee, Alabama, and Germany.  Stewart has been touring extensively in the region and enjoying live radio interviews/performances and great reaction to his live shows.
Jeffrey Scott Stewart is a Singer, a Songwriter, and a Multi-Instrumentalist.  Originally from Southern California and now based in Nashville, Tennessee, Jeff has had his songs heard in movies, documentaries, television and radio from Seattle to Switzerland, and of course – on the internet and internet radio stations, where he enjoys frequent rotation – worldwide. «Read the rest of this article»
Related Images:

Austin Peay State University has been named by G.I. Jobs magazine as Military Friendly School for 2010.
The honor ranks APSU in the top 15 percent of all colleges, universities and trade schools nationwide, according to a letter from the magazine's publisher, Rich McCormack.
Military Friendly Schools were chosen based on a postsecondary institution's policies, efforts and results used to recruit and retain military and veteran students, the letter noted. One significant effort was in March 2009, when APSU opened the new Austin Peay Center @ Fort Campbell facility, further strengthening its commitment to educating military personnel. Of the four institutions offering classes at Fort Campbell, Ky., APSU has the highest enrollment. «Read the rest of this article»
Related Images: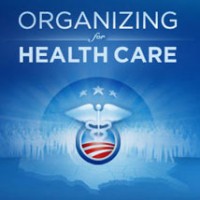 Clarksville Community Organizers will host a "Rally for Health Insurance Reform NOW" at the "Clarksville District Office of Congressman Marsha Blackburn"
When: August 28, 2009
Address: 1850 Memorial Drive Clarksville, TN
Time: 2:00 p.m. – 4:00 p.m.
Come Support Quality Affordable Health Care For All! Bring your signs, comments and let's do our part to help get this bill past!
We are the change that we seek – President Barack Obama
For more information contact Terry McMoore at 931-378-1999
Clarksville Community Organizers is part of Organizing For America.
Related Images: