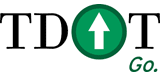 Nashville – Tennessee Department of Transportation crews will once again close a short section of Interstate 440 in Nashville this weekend as a major concrete rehabilitation project continues. This weekend's closure is one of several planned for the coming months. Contract crews will close I-440 Eastbound from the Interstate 40 junction on the west side of Nashville to Interstate 65 at 8:00 p.m. on Friday, August 28, 2009. I-440 will reopen no later than 5:00 a.m. Monday, August 31.
«Read the rest of this article»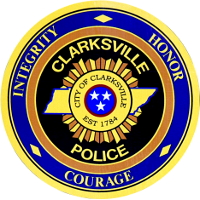 The Clarksville Police Department needs your assistance to identify the woman in the photo. She may have information related to the Hit and Run which occurred on Ft. Campbell Blvd. on August 18, 2009., around 10:47 p.m. Her photo is attached.


«Read the rest of this article»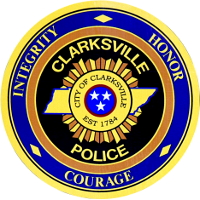 The Clarksville Police Department is looking for Dominick Shon Dre Hodges, a 21 year old black male. He is wanted in connection with the Homicide of George Lebrent Miller at the A&W Motel on July 22nd 2009.
There is an active FIRST DEGREE MURDER warrant on file for this subject. Anyone that has any information is asked to call the Clarksville Police Department / Crime Stoppers at 931- 645-8477. Detective Tim Finley is the lead investigator.

On Strawberry Alley, the newly renovated side street in downtown Clarksville, workers and artists keep slipping into a small, non-descript storefront.
Inside, they're busy ripping up old carpet, painting walls white and installing track lighting.
"We've got a lot of work to do," Gregg Schlanger, APSU professor of art, said.
That's because he hopes to open the space sometime this fall under the name "Austin Peay Downtown Gallery," giving the University an off-campus site to highlight the talents of former art students. «Read the rest of this article»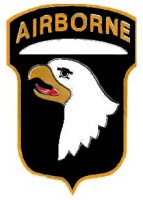 Fort Campbell – Fort Campbell Housing Services Office has partnered with Army Community Services and Clarksville Office of Housing Community Development and Pennyrile Area Development District to promote the options that are available to assist Soldiers, Families and civilian employees during this housing market crisis. A local mortgage office will also provide information.
The Housing Assistance Seminar is Sept. 16 from 9 until 11 a.m. at the Family Resource Center, 1501 William C. Lee Road. The free seminar is open to all active duty personnel, their Families and DOD civilian employees. Information covers topics ranging from home buying, home selling and foreclosure intervention.
Information will include the American Recovery and Reinvestment Act and the federal tax credit for first-time home buyers that is available.
To sign up, contact Fort Campbell Housing Services Office at (270) 798-3808 or Financial Readiness office at (270) 798-5518 or 798-7861.
Related Images: