The weekly Clarksville Parks and Recreation Department Recreation Report provides Clarksvillians with a glimpse at the activities and events that are available from the Parks and Recreation Department for them to enjoy together as a family. This weeks highlights include:
Clarksville Community Centers in full swing
Movies in the Park
Don't miss the Downtown Market
Images from Jammin' in the Alley
«Read the rest of this article»
The Annual Clarksville Writers' Conference opened with a full schedule for the participants. A diverse group of writers gave the participants a cross section of experience to draw upon.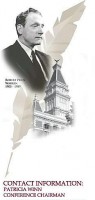 Presentations included readings of their works to workshops focusing on elements of writing, style, character and story development. A new feature at this year's conference is the opportunity for writers or other interested participants to meet with professional literary agents to discuss any aspect of the literary trade, and their own works or projects.
Austin Peay State University's  Morgan Center's third floor served as the hosting location of the annual two-day conference. From the opening hours where participants picked up their conference credentials packet at the registration table, attendees gathered to await the beginning of the conference's first sessions with eagerness. Breakfast snacks were enjoyed in the break room as authors and participants arrived and were shown to their perspective presentation rooms. The APSU Bookstore set up a table featuring the works of the conference authors.
Authors appearing at this year's conference included
John Egerton, a self-proclaimed "professional South-watcher"
Bernis Terhune, poet, playwright, storyteller and author
P. M. Terrell, author of the suspense/thrillers Exit 22 and Ricochet
Christopher Burawa, poet, translator and author of Small Mystery of Lapses and director of the APSU Center of Excellence for the Creative Arts
Susan Gregg Gilmore, journalist and author of "Looking for Salvation at the Diary Queen"
Katherine Sands, NYC literary agent and author of "Making the Perfect Pitch: How to Catch a Literary Agent's Eye."
Darnell Arnoult, author of "Sufficient Grace," and the poetry collection, "What Travels With Us: Poems."
Earl S. Braggs, poet, University of Chattanooga Foundation professor of English, author of "Hat Dancer Blue," and "In Which Language Do I Keep Silent."
George Singleton, author of often humorous stories of the rural South including "Work Shirts for Madmen," "Pep Talks," "Warnings,"  "These People Are Us," "The Half-Mammals of Dixie," and "Why Dogs Chase Cars."
James O'Connor, president of O'Connor Communications- a marketing  company specializing in book promotions and author of "Cuss Control: The Complete Book on How To Curb Your Cursing."
Lynda O'Connor, executive vice president of O'Connor Communications, a principal of O'Connor Communications specializing in book and author promotions.
«Read the rest of this article»
The following is a traffic advisory from the TDOT Communication Office regarding the ongoing Riverside Drive/Kraft Street/N. 2nd Street and Providence Blvd roadway improvement project.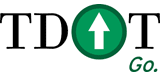 Nashville – A major intersection improvement project will require the temporary closure of some Clarksville streets in the coming days. The project is located at the intersections of Riverside Drive/Kraft Street (US 41A) and North 2nd/New Providence Boulevard (SR 12 at SR 13). It includes the removal of the existing riding surface, installation of new asphalt, curb, gutter, sidewalks, and storm drain system. The intersection will also be widened to include additional turn lanes and crosswalks.
Beginning Monday, August 24, 2009, Kraft Street and a portion of North Second Street will be closed for approximately seven days so the existing riding surface can be removed and replaced. For the duration of the closure, traffic will be shifted to the Riverside Drive side of the intersection. Kraft Street traffic will be detoured around the work zone. Drivers are urged to seek an alternate route if at all possible. «Read the rest of this article»
President Obama debunks the myths around health reform, and discusses the public option proposal in which many of them are rooted. But he focuses his address on the stark moral and historical turn…
Outgoing national director announces Robin Parkinson as new national director for Project Vote Smart.
Outgoing Project Vote Smart national director Sara Brady has announced her replacement to be  Robin Parkinson, the current Key Votes Director. Prior to joining Project Vote Smart, Ms Parkinson earned her bachelor's degree in International Affairs from Sweet Briar College and her master's in Economics/Politics from the University of Wales, Aberystwyth.
In January 2007, Ms Parkinson started her career at Project Vote Smart as a legislative researcher. Following the 2008 elections, she was promoted to department director. Brady said that over the years, she has distinguished herself as a smart, creative and exceptional manager. Brady is leaving Project Vote Smart for a position in Boston.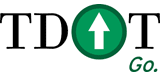 NASHVILLE – Tennessee Department of Transportation crews will close a short section of Interstate 440 in Nashville this weekend as a major concrete rehabilitation project gets underway.  This weekend's closure is one of several planned for the coming months.  Contract crews will close I-440 Eastbound from the Interstate 40 junction on the west side of Nashville to Interstate 65 at 8:00 p.m. on Friday, August 21, 2009.  I-440 will reopen no later than 5:00 a.m. Monday, August 24.
"The concrete surface along most of I-440 is experiencing significant deterioration and is in need of extensive repairs," said TDOT Chief Engineer Paul Degges. "By closing sections of the road on weekends over the next few months, we can complete these repairs in a relatively short amount of time and provide a smooth riding surface for this heavily traveled roadway." «Read the rest of this article»

All Tennesseans are reminded that Saturday, Aug. 22 is Free Hunting Day in Tennessee when state residents may hunt without a license. The annual event coincides with the opening day of squirrel season.
The Tennessee Wildlife Resources Agency provides the free day in hopes of increasing interest in hunting. Squirrel hunting is one of Tennessee's oldest and favorite traditions. The day serves as an excellent opportunity for persons to experience the enjoyment of the sport. Regular hunters are encouraged to introduce friends and family members (young and old) to the outdoors sport. It is also an excellent opportunity for those folks who have not tried hunting in a while to get back into the woods.
On Free Hunting Day, state resident hunters are exempt from hunting licenses and WMA permits requirements. «Read the rest of this article»

Jeffrey Scott Stewart will perform at Blue Note Coffee in Clarksville, TN on Saturday, August 29, 2009, 7:00 pm -10:00 am
Jeffrey Scott Stewart, currently touring in support of his live album, "Live Dogs",  as well as his newest (fifth) album "Sweet Stuff" – an all-blues collection – will be making a triumphant return to Blue Note Coffee on Saturday, August 29, 2009 from 7-10:00 pm.  These albums have been getting airplay in Kentucky, Tennessee, Alabama, and Germany.  Stewart has been touring extensively in the region and enjoying live radio interviews/performances and great reaction to his live shows.
Jeffrey Scott Stewart is a Singer, a Songwriter, and a Multi-Instrumentalist.  Originally from Southern California and now based in Nashville, Tennessee, Jeff has had his songs heard in movies, documentaries, television and radio from Seattle to Switzerland, and of course – on the internet and internet radio stations, where he enjoys frequent rotation – worldwide. «Read the rest of this article»
Related Images:

Austin Peay State University has been named by G.I. Jobs magazine as Military Friendly School for 2010.
The honor ranks APSU in the top 15 percent of all colleges, universities and trade schools nationwide, according to a letter from the magazine's publisher, Rich McCormack.
Military Friendly Schools were chosen based on a postsecondary institution's policies, efforts and results used to recruit and retain military and veteran students, the letter noted. One significant effort was in March 2009, when APSU opened the new Austin Peay Center @ Fort Campbell facility, further strengthening its commitment to educating military personnel. Of the four institutions offering classes at Fort Campbell, Ky., APSU has the highest enrollment. «Read the rest of this article»
Related Images: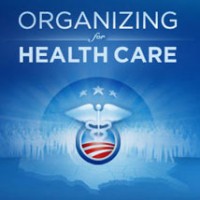 Clarksville Community Organizers will host a "Rally for Health Insurance Reform NOW" at the "Clarksville District Office of Congressman Marsha Blackburn"
When: August 28, 2009
Address: 1850 Memorial Drive Clarksville, TN
Time: 2:00 p.m. – 4:00 p.m.
Come Support Quality Affordable Health Care For All! Bring your signs, comments and let's do our part to help get this bill past!
We are the change that we seek – President Barack Obama
For more information contact Terry McMoore at 931-378-1999
Clarksville Community Organizers is part of Organizing For America.
Related Images: