Tennessee in Motion is a monthly column by Tennessee Department of Transportation Commissioner Gerald Nicely
As Tennesseans enjoy the cooler temperatures and changing leaves of fall, TDOT Maintenance forces across the state are focused on the winter months ahead. Although we don't typically see severe winters in the southeast, even small amounts of snow or ice can cripple our transportation system and create dangerous conditions for motorists. And, the wet weather pattern we've seen for much of 2009 makes one wonder if this could be a winter to remember.
When battling a winter weather event, time and resource limitations can be as formidable an opponent as the snow and ice that may be falling. This year, TDOT is testing a number of new weapons that all have the potential to save valuable time, manpower, and money.
One piece of equipment TDOT will test this winter is a 14 foot snow plow, which has the ability to clear an entire travel lane in one pass. Our current 10 foot plows force operators to make two passes to clear a lane. On multi-lane roadways, this wider plow shows great potential for improving productivity and cost savings. We also plan to add an underbody scraper snow plow to many of our regular snow plows. This piece of equipment essentially doubles the efforts of one truck, and also applies pressure to break snow and ice that has become packed on the roadway. In the Memphis area, TDOT will also test what's known as a tow plow, which allows one truck to push snow and ice from two travel lanes simultaneously.
Equipment is only part of the equation. In addition, we are looking at environmentally friendly products that will add to the proven success of our salt and brine road treatments. One such product is designed to enhance salt or brine applications by bonding them to the roadway for longer periods of time, reducing the need for reapplication during a prolonged snow or ice storm. TDOT will also use new technology that can be pre-set to control the amount and accuracy of products applied to the pavement.
Past experiences also present opportunities for improvement in our snow and ice removal operations. In February of this year, we saw a long traffic back-up on Interstate 40 in West Tennessee after more than a foot of snow fell in a matter of hours. Following that event, TDOT initiated internal changes that we believe will greatly improve our communication, notification, training, and quality control procedures during winter weather or other emergencies.
As we move through the winter months, TDOT will evaluate the effectiveness of the new tools and our own methods. We are focused on one goal this winter – to clear Tennessee's roads as quickly as possible and keep our transportation system in motion.
About Gerald Nicely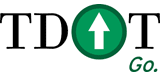 Gerald Nicely is the Commissioner of Transportation for the State of Tennessee. He serves on the Board the American Association of State Highway and Transportation Officials. He was a Founding Board member of the Frist Center for the Visual Arts and a Charter Board member of the Nashville Housing Fund. He is an alumnus of Leadership Nashville.  Nicely has received numerous awards for public service including: Tennessee Association of Public Administration's Public Administrator of the Year in 2006, the Nashville Kiwanis Club's co-Nashvillian of the year in 2001 (his wife Donna was the co-recipient), the Nashville Chapter of the American Public Relations Society's Apollo award in 2006 and the Nashville Engineering Center's Distinguished Builder Award.
Sections
News
Topics
Brine, Gerald Nicely, Snowplows, Tennessee in Motion, Winter Weather