Winter Storm Watch In Effect ... [Click here for more information]
Ben is a beer drinking, firewalking buddy of mine from way back when he had long hair and I had short hair.  That being said, I was a little nervous when he asked me to write a review of new cd "Strange Dogs."  What if I didn't like it?  What if it wasn't very good?  Let me cut to the chase, I think this is his best effort yet.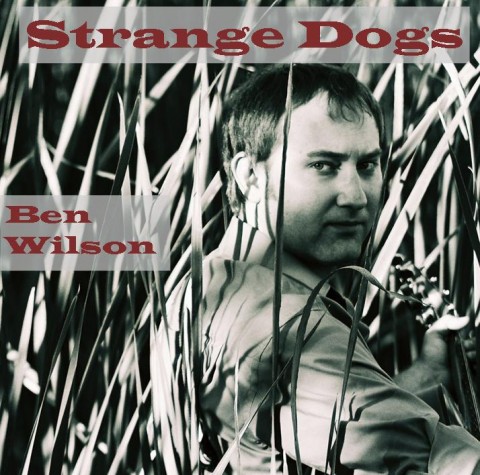 Ben Wilson is a local musician via Elkton KY, now a Floridan, but always a local in my mind.  If you have read about Ben or heard someone describe his music, I am pretty sure the word "quirky" has been used.  That signature Ben Wilson "quirky-ness" is found on this cd, but there is a maturity to these songs that stands front and center.  Please do not take my use of maturity the wrong way; I am not implying his previous cd's are childish, but on "Strange Dogs" he has turned a page in his songwriting and it shows.
My favorite song is track 10, "Elkton Trailor Park Blues."  This Grateful Dead style blues jam is excellent. Another good track is "Anchors Aweigh," which reminds me of the band, New Riders of the Purple Sage.  Ben's influences of Dylan, Cash, and The Jayhawks shine through on many songs. The title track "Strange Dogs" was inspired by the many dogs and cats that he and his lovely wife Barbara, have fostered over the years.
The album just sounds good.  Ben is accompanied by other talented locals on the CD.  Adam Lacy (formerly of the 'Non-Professionals'), on drums, is tighter than a European speedo.  I have a fetish for great backing vocals, and I am not sure if I just didn't notice backing vocals on Ben's other cd's, but Charlsie Deloach (of 'Brand New  Love Affair' fame) and local troubadour Chris Robertson bring a fullness to the recording.  Syd Hedrick (too many bands affiliation to mention) is doing his best Warren Haynes on on "Elkton Trailor Park Blues."  Adding more depth to the tracks is David Britton ('Brand New Love Affair' and 'Desperate Little Children') on guitar and some great pedal steel guitar. The CD's photos  are  published and were contributed by Barbara German-Wilson.
Did I mention that this was recorded in 22 hours at local studio, Toady Bear Studios?   While touring in April, Ben laid down all the music tracks in 14 hours.  He flew back up in June, on his day off work, and completed the vocals in 8 hours.  This whirlwind recording stunt, quality of the song writing and production are other reasons I think this is a milestone record for Ben.  He has always been known for his great live shows, but this cd shows that Ben is fine tuning his talents.
Speaking of live shows, Ben is touring in support of "Strange Dogs" and will be making a stop in the area for a few shows…..and they are, as always, free!  Friday, November  20th from 7-11pm, Ben will play at Dot's (the upstairs lounge) in Hopkinsville, with The Geezers backing him on a few songs.  Saturday night, Nov. 21st, is the "Strange Dogs" release party at the Ice House in Clarksville at 7:30 til ?.  Ben will be backed at the Icehouse by all the artists that played on the album – it should be a great show.  Sunday, Ben is the guest speaker at the Clarksville Unitarian Universalist Church doing seasonally timely songs of "thanks" and "appreciation." Did I mention all Ben's shows are free?
The new cd "Strange Dogs" will be on sale at each event, 1 for $12 or 2 for $20.  Ben even has posters available.  Even though Ben's address is sunny Florida, he will always be a local to me.  Buy up his stuff, drink some St. Pauli's, sit back, sing along, and have a great time!
About Blayne Clements
I am a 30 something graduate from Austin Peay State University, where I graduated in 1997 with two majors (Accounting and Finance). I am a very happily married man, with one beautiful daughter. I enjoy a professional life of public service and a personal life of travel, reading, music, and always trying to learn from others.

Email: climbingpossum@yahoo.com
Sections
Arts and Leisure
Topics
Ben Wilson, Music Review