Winter Weather Advisory In Effect ... [Click here for more information]
Tune in for investment fraud-fighting tips, this winter season, AARP, State Securities Division resume educational campaign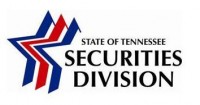 NASHVILLE, TN – The end of the year can be a prime time for investors to think about strategies and changes to their portfolios. It also can be a time for ne'er-do-well fraud artists to increase their efforts to snare the unwary.
With that in mind, the Department of Commerce & Insurance (TDCI) Securities Division and AARP are resuming their "Investor Education Minute'' education campaign. The campaign, funded by the Investor Protection Trust, is a series of 28 60-second radio programs broadcasting on 82 Tennessee stations Nov. 25, 2009, through March 20, 2010. The spots can be heard or read any time at www.investortn.com. The effort is produced by The Campaign for Wise and Safe Investing.


The programs feature broad-based topics such as choosing mutual funds and stockbrokers, but also focus on ways to avoid investment fraud. And, investorTN.com can now be followed on such social networking sites as Twitter and Facebook – all part of the collaborative effort to spread the word to Tennesseans.
"Every year, Tennesseans are swindled by investment scams that seem too good to be true because they are,'' says Daphne Smith, assistant commissioner for the Securities Division, in an introduction posted at www.investorTN.com. "Recognizing the warning signs of an investment scam before you invest will save you worry, heartbreak and money.''
The "Investor Education Minute'' programs should appeal to people of any age, but directly apply to listeners 50 and older, as they are most frequently victimized by investment fraud.
"All consumers, particularly those nearing retirement, must make safe and wise investment choices. But rising levels of personal debt, declining savings rates and financial illiteracy can hamper their efforts,'' said Rebecca Kelly, AARP Tennessee State Director. "Especially in this time of economic uncertainty, the radio campaign offers timely and focused information to help consumers.''
The Securities Division reminds investors to:
Hang up on aggressive cold callers and delete unsolicited e-mail messages promoting investment opportunities that promise little or no risk.
Contact the state securities division to check that both the seller and the investment are licensed and registered.
Use common sense. Get-rich-quick promises are usually signs of investment fraud.
If you suspect you've been scammed, report it to your state securities regulator. Your call could help others from losing money. The identities of victims are protected during investigations, as well.
Investigate before you invest. If it sounds too good to be true, it probably is.
Check out the licensing and background of anyone dealing with investments.
Take your time. Don't give in to high-pressure sales tactics.
"Information is protection. Give us a minute and learn how to safeguard your hard-earned money,'' Smith said.
For more information on the Campaign for Wise and Safe Investing, funded by a grant from the Investor Protection Trust, visit www.investorprotection.org. Learn more about the Tennessee Securities Division at www.tennessee.gov/commerce/securities/ and visit www.aarp.org/tn to learn more about what AARP is doing in Tennessee.
About AARP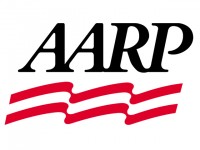 With more than 732,000 members in Tennessee, AARP is a nonprofit, nonpartisan membership organization that helps people 50 and older have independence, choice and control in ways that are beneficial and affordable to them and society as a whole. AARP does not endorse candidates for public office or make contributions to either political campaigns or candidates. It produces AARP The Magazine, published bimonthly; AARP Bulletin, its monthly newspaper; AARP Segunda Juventud, its bimonthly magazine in Spanish and English; NRTA Live & Learn, its quarterly newsletter for 50+ educators; and its website, www.aarp.org. AARP Foundation is an affiliated charity that provides security, protection, and empowerment to older persons in need, with support from thousands of volunteers, donors, and sponsors. It has staffed offices in all 50 states, the District of Columbia, Puerto Rico and the U.S. Virgin Islands.
About the State of Tennessee Securities Division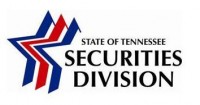 TDCI's Securities Division enforces the Tennessee Securities Act of 1980 to maintain the integrity of the securities market and to protect investors. The Division also promotes investor education and the prevention of securities fraud in the marketplace. TDCI works to protect consumers while ensuring fair competition for industries and professionals who do business in Tennessee.
Sections
Business
Topics
AARP, Daphne Smith, fraud, Investor Education Minute, Investor Protection Trust, Rebecca Kelly, scams, Securities Division, Tennessee Department of Commerce and Insurance, The Campaign for Wise and Safe Investing