The Clarksville Parks and Recreation Department's weekly recreation report provides Clarksvillians with a glimpse at the activities and events that are available from the Parks and Recreation Department for them to enjoy together as a family. This weeks highlights include:
R&B/Jazz Step Program
Zumba
Winter Gym
Youth Indoor Soccer Program
Crow Community Center Closing for Maintenance
Downtown for the Holidays
Christmas Cookie Bake-off
Jingle Bell Jog
The weather may be turning colder, but the Clarksville Parks and Recreation Department is ready to heat up your winter with programs designed to get you moving and keep you active.
R&B/Jazz Step Program
Those who like to dance may want to check out the new R&B/Jazz Step program at Burt-Cobb Community Center on Saturdays from 1-2p.m. The class incorporates style and rhythm into exercising. It's so much fun, you will forget you are even exercising. The cost is just $2 per class.
If you're more of a Latin dance enthusiast and want something a little spicier. Then check out the Zumba class that takes place on Mondays starting at 6:30p.m. at the Kleeman Community Center.
Zumba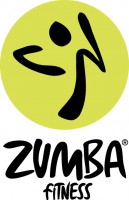 Zumba is the latest dance-exercise craze that is sweeping the nation. Interval training through fast and slow rhythms combines with resistance training to sculpt and tone your body while burning fat. The cost is only $3 per class. So what are you waiting for? Go ahead and try it, you know you want to.
Winter Gym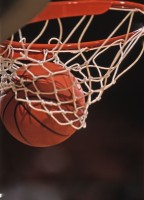 Byrns Darden's gymnasium will be open to Winter Gym participants through March 31, 2010. The gym will be closed on holidays and when school is closed. If you are looking to catch a pickup game of basketball, stop by the Winter Gym Program at Byrns-Darden Elementary School on Monday, Tuesday and Wednesday evenings from 6 to 9 p.m..
Anyone is welcome to participate in the Winter Gym Program, but youth age 13 and younger must be accompanied by an adult. The cost is free.
Youth Indoor Soccer Program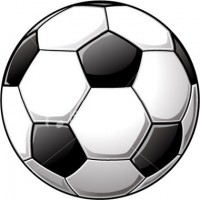 The Youth Indoor Soccer Program begins January 9 at the Crow Community Center. The eight-week instructional program is open to youth ages 4 to 12 and registration will begin December 14, 2009.
Registration forms are available at all three Community Centers and online at www.cityofclarksville.com. The cost is $20 per child plus a $5 Community Center ID. Classes for youth ages 4-6 will be held at 9:15 a.m., 7-9-year-olds at 10:30 a.m. and 10-12-year-olds at 11:45 a.m.
Crow Community Center Closing for Maintenance

Crow Community Center will be closed December 7-13 for annual maintenance. The center will reopen on December 14 just in time to register for the Indoor Soccer program.
Downtown for the Holidays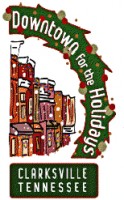 Clarksville's Holiday Events right are around the corner
The City of Clarksville and the Clarksville Jaycees have teamed up to celebrate 50 Years of Holiday Traditions in Clarksville, Tennessee on December 5th as part of the 3rd Annual Downtown for the Holidays event.
The parade starts at 5 p.m. and will feature dozens of lighted floats and vehicles so you will want to stake out your seats early and enjoy the family fun and entertainment offered Downtown that Saturday.
Businesses and Organizations: Don't forget to submit your entry form for the 50th Annual Clarksville Christmas Parade to the Clarksville Parks and Recreation Department by December 3.
Christmas Cookie Bake-off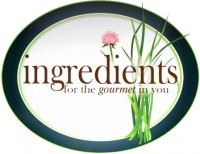 Put your holiday baking skills to the test in The City of Clarksville and Ingredients' first-ever, Christmas Cookie Bake-off.
Bake your best Christmas cookie recipe at home and submit your entry to Ingredients on Strawberry Alley between 4 and 5 p.m. on December 5th during Downtown for the Holidays. Judges will make their decision based on taste, presentation and originality.
Winners will be posted on Ingredients' front window as well as announced at the end of the Christmas Parade. Prizes will be available for pickup after the Christmas parade. The entry fee is 2 dozen cookies that will be donated to the Salvation Army's James D. Amos Shelter as well as 5 samples for the judges to taste.
Jingle Bell Jog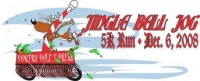 Start your morning off right on December 5 running in the 3rd Annual Jingle Bell Jog hosted by the City of Clarksville and R3-Running, Racing, Relaxing. It's a great way to get your heart pumping and get in the holiday spirit at the same time.
Entry forms for the Jingle Bell Jog, Christmas Cookie Bake-Off and the Christmas Parade are available at www.downtown-for-the-holidays.com or www.cityofclarksville.com.
About Parks and Recreation
Sections
Arts and Leisure
Topics
Christmas Cookie Bake-off, Clarksville Department of Parks and Recreation, Crow Community Center, Downtown for the Holidays, Jingle Bell Jog, Parks and Rec Report, R&B/Jazz Step Program, Winter Gym, Youth Indoor Soccer Program, Zumba