Wind Advisory In Effect ... [Click here for more information]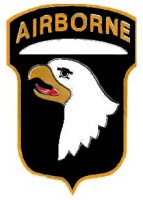 FORT CAMPBELL – Leaders of the 1st Battalion, 327th Infantry Regiment, 1st Brigade Combat Team, 101st Airborne Division are set to conduct key leader engagement training in Brentwood, TN, Dec 1.
The purpose of the training is to aid in the professional development of the battalion staff's ability to assess how a local government functions by engaging its key leaders.
By utilizing the township of Brentwood to replicate conditions in Afghanistan, officers of the 1st battalion will better understand the roles, responsibilities and dynamics of local governments.
The 1st BCT is set to deploy to Afghanistan as part of a normal rotation of forces in Spring 2010.
Sections
News
Topics
101st Airborne Division, Fort Campbell, U.S. Army