The Clarksville Parks and Recreation Department's weekly recreation report provides Clarksvillians with a glimpse at the activities and events that are available from the Parks and Recreation Department for them to enjoy together as a family. This weeks highlights include:
Community Center ID Card Savings for Families
Christmas on the Cumberland
Youth Indoor Soccer
Holiday Closures
Families to Save on Community Center ID Cards

The Clarksville Parks and Recreation Department wants to encourage families to utilize the community centers together and in an effort to make it more affordable for them we are offering a price break for multiple children in a household starting with the New Year.
Adults and the first child in each family will continue to pay $5 for a community center ID card, which is valid for an entire year. But families with two or more children will see a break in price after the first child. Cards for the second child in a family will be just $3 and cards for each additional child will be $2.
We hope this will make it more affordable for families to enjoy all of the great programming our community centers have to offer such as youth sports and after school programs, adult group fitness, and open gym times. This new pricing goes into effect January 1, 2010.
Last Week to Stroll Through Christmas on the Cumberland
If you haven't had the chance to visit the holiday lights at Christmas on the Cumberland don't miss your chance this week. The lights will remain on through January 3, instead of New Years Day as expected but once January 4 rolls around they will be packed up for another year.
Christmas on the Cumberland was voted a Top 20 Event this year by the Southeast Tourism Society and has been a much anticipated holiday tradition in Clarksville for eleven years now. Admission to the event is free and the lights are on from 5 p.m. to 10 p.m. Sunday-Thursday and 5 p.m. to 11 p.m. on Friday and Saturday nights.
Youth Indoor Soccer At Crow Center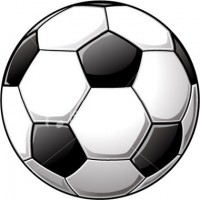 Don't forget to sign your child up for the Youth Indoor Soccer Program at Crow Community Center. The program starts January 9, 2010 and will continue for eight weeks. Youth ages 4 to 12 are welcome to participate with a community center ID card.
Registration forms are available at all three Community Centers and online at www.cityofclarksville.com. The cost is $20 per child. Classes for youth ages 4-6 will be held at 9:15 a.m., 7-9-year-olds at 10:30 a.m. and 10-12-year-olds at 11:45 a.m.
Holiday Closings and Other Reminders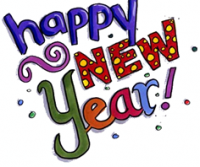 We want to remind participants that the Winter Gym Program at Byrns-Darden will remain closed this week through January 5, 2010 for Winter Break.
Community Centers are still operating on modified schedules to accommodate students on Winter Break from school so each center is open noon to 7 p.m. on weekdays through January 4, 2010.
Burt-Cobb Community Center will be closed January 11-17, 2010 for annual maintenance. We apologize for any inconvenience, but ID card holders may use their cards at Kleeman or Crow Center in the meantime.
The Clarksville Parks and Recreation Office and Community Centers will be closed January 1, 2010. We hope you have a safe and Happy New Year!
About Parks and Recreation
Sections
Arts and Leisure
Topics
Burt-Cobb Community Center, Byrns Darden Elementary School, Clarksville Department of Parks and Recreation, Community Center ID Cards, Crow Community Center, Holidays, Kleeman Community Center, New Years, Parks and Rec Report, Winter Gym Program, Youth Indoor Soccer