The leadership of the Tennessee Senate Democratic Caucus released the following statement upon learning news that former Lt. Gov. John Wilder had suffered a stroke:
"Our thoughts and prayers are with Gov. Wilder and the Wilder family tonight," Senator Jim Kyle, the Senate Democratic Leader, said from Memphis.
Senator Lowe Finney, Caucus Chairman, said from Jackson: "Lt. Governor John Wilder is known for his toughness. We hope for a full and speedy recovery."
Effort to reduce costs for architects, engineers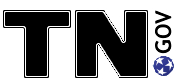 NASHVILLE – The State Fire Marshal's Office's (SFMO) process for reviewing architects' and engineers' drawings for compliance with construction safety codes has just gotten easier and less expensive, with the implementation of an online portal application.
The new electronic plans review system allows for plans, documents and review fees to be submitted over the Internet. The Tennessee Department of Commerce and Insurance's SFMO enforces fire and building construction safety codes for certain types of buildings. For these occupancies, an architect's or engineer's design drawings are submitted for review and approval by the State before construction begins.
"This new portal means that our plans-review office is essentially open 24 hours a day, seven days a week for document submission and fee payment," says Commerce and Insurance Commissioner and State Fire Marshal Leslie A. Newman, "including payment by e-check. Building plans involve very large files, and having them in our office as electronic documents will make it much easier to access, store and archive these plans. As documents are reviewed and any needed re-submittals are made, the time and money savings for construction projects will be significant. Upcoming phases of this project will provide additional automation and time accountability regarding a project's status." «Read the rest of this article»

The Clarksville Parks and Recreation Department's weekly recreation report provides Clarksvillians with a glimpse at the activities and events that are available from the Parks and Recreation Department for them to enjoy together as a family. This weeks highlights include:
Community Center ID Card Savings for Families
Christmas on the Cumberland
Youth Indoor Soccer
Holiday Closures
«Read the rest of this article»
New Tools to Help Keep Tennessee Roads Free of Ice and Snow This Season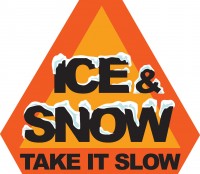 NASHVILLE – Winter weather is here and the Tennessee Department of Transportation is ready to "beet" ice and snow this winter season using some new ice and snow removal tools, including beet juice.  This winter TDOT will use beet juice mixed with salt and salt brine at various locations across the state to improve the ability to remove snow and ice from state roads and interstates.  Beet juice is a by-product of the beet after the sugar has been extracted.  The department is also evaluating the effectiveness of larger snow plows and some new tools for applying salt and de-icing agents.
"Although we don't typically see severe winters in the southeast, even small amounts of snow or ice can cripple our transportation system and create dangerous conditions for motorists," said TDOT Commissioner Gerald Nicely. "This year, TDOT is testing a number of new weapons that all have the potential to help clear roads of ice and snow faster while also saving valuable time, manpower, and money."
"The beet juice compound will help the salt stick to the roadway for a longer period of time which will make the salt and salt brine more effective and will help reduce the amount of salt used by TDOT," said TDOT Chief Engineer Paul Degges. "The beet juice should also help reduce the amount of salt that bounces off the roadway when applied by the trucks." «Read the rest of this article»

Nashville – The Tennessee Department of Education has developed, with support and guidance from the Tennessee Department of Health, a pandemic influenza preparedness planning guide for school districts that includes a Continuity of Learning plan.
"This planning guide will allow districts to think ahead and proactively about long-term closures, especially during a flu season like we've had this year," Education Commissioner Timothy Webb said. "It is critical that students continue learning even if class time is effected due to illness." «Read the rest of this article»
Nominations are Open for Governor's 2010 Environmental Stewardship Awards

NASHVILLE – The Department of Environment and Conservation is inviting Tennesseans to submit nominations for the Governor's 2010 Environmental Stewardship Awards. The awards recognize Tennesseans who go above and beyond to protect the state's diverse environment.
"The continued health of our communities is tantamount to the quality and safety of our environment, affecting our lives from the air we breathe to the health of our state's streams and rivers," said Governor Phil Bredesen. "Recognizing those committed to protecting and preserving Tennessee is a worthwhile effort, not only to honor these individuals and organizations for their outstanding work but to encourage others to follow their example."

«Read the rest of this article»

COLUMBIA, Mo. – Austin Peay State University could not overcome a Missouri 18-3 first-half ending run as the Governors fell, 94-79, Sunday, in non-conference basketball action played at Mizzou Arena.
The victory improved Missouri, which advanced to the Elite 8 in the NCAA tournament a year ago, to 9-3 overall while Austin Peay fell to 8-6.
For much of the first half, Austin Peay failed to succumb to Missouri's pressure and hung with the Tigers, behind the shooting of senior guard Wesley Channels. In fact, when Duran Roberson hit a lane jumper with 9:20 left in the first half, it gave Austin Peay s 26-24 lead, forcing Missouri to call a time out. The game continued to go back and forth—eight ties total in the first half—until Missouri took the lead for good 32-30 on a Keith Ramsey jumper.
«Read the rest of this article»

Restoring a rusted 1959 Pontiac Catalina may be a daunting task but perhaps not as challenging as helping at-risk teens better their lives.
However, empowering these teens to perform a full restoration of the '59 Catalina is the mission of Project 59, an initiative led by Mitch Rollins, an adjunct faculty member in the APSU Department of Psychology.
Rollins also is the owner of Maaco, a collision repair center in Clarksville, which partners with the Clarksville Police Department in a program called Operation Turnaround. Project 59 is a component of the program, with 24 at-risk teens participating.
«Read the rest of this article»
Students from across the state take steps towards independence, including three from Montgomery County.


SMYRNA , Tenn. –  One of the largest groups of young men and women graduated today from the Tennessee Rehabilitation Center in Smyrna today.   Eighty-nine young men and women with significant disabilities walked or rolled their wheelchairs across the stage this morning during a graduation ceremony at the Tennessee Rehabilitation Center.  The students, whose disabilities include quadriplegia, mental retardation, and traumatic brain injury, overcame tremendous barriers to get here today.
The new graduates took advantage of the diverse programs offered at TRC, including Building Maintenance, Business Education Training, Food Service Training, Custodial Training and Warehouse Training.  Many students who attend the TRC have mobility impairments, and need assistance with learning, or re-learning, how to live as independently as possible.
José Ortega from Mount Pleasant in Maury County, is one of these students.  He has quadriplegia and participated in the Physical Therapy program, as well as the Transitional Life Skills program.  He's now attending college in middle Tennessee and hopes to become a hospital social worker.  Ortega was selected by his classmates to be the Student Speaker.
«Read the rest of this article»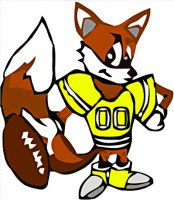 The 2010 "Fox Fun Card" is here and the savings are better then ever. These cards are a fundraiser for the women's full contact semi-pro football team here in Clarksville the "Clarksville Fox". The cards are only $10 dollars each and can be used at many Clarksville restaurants and other fun family places. These cards are available now and will be able to be used over and over again at all the locations until December 31st 2010.
Using the Fox Fun Card every day just for lunch can save up to $20 a week, up to  $1,000 a year.
Buy a card for not just yourself but for your family, friends, co-workers, and employees. A "Fox Fun Card" stuffed in an envelope with a card saying Merry Christmas, Thank You, Get Well, Happy Birthday, or for any occasion is a gift that will keep on giving the entire year.

«Read the rest of this article»