New web forum provides Clarksville mothers with a much needed peer support resource.
Blythe Belenky was a member of TriangleMommies.com while living in Raleigh, NC,and felt completely lost without it when she moved to Tennessee.  She did not know how to find the answers to simple questions, such as what preschool is the best, where to get a haircut, which park will be the most fun, or where to buy the best produce.  In September 2009, she started ClarksvilleMommies.com to share her experiences and to offer other moms the advantages of a Mommies Network site and the ability to make friends.  It is wonderful resource for finding out about the area and finding friends, many of whom she knows will be life-long.
Members chat online in a private forum – discussing everything from the best photographers to the worst temper tantrums and all that lies between – and meet-up regularly at member-driven events around town.  Whether it's a late night commiseration on a crying baby (there are 4AM posts to prove it), or a Mom's Night Out, ClarksvilleMommies provides what local moms need, when and how they need it. «Read the rest of this article»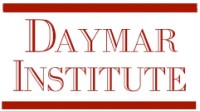 The Daymar Institute has gained approval to begin offering the high-demand Physical Therapist Assistant (PTA) associate degree program to the Clarksville community, through the Commission on Accreditation in Physical Therapist Education (CAPTE). PTA classes are slated to begin in April 2010.
Katharine Purnell, Campus Director, announced that the application process is now in progress. "We encourage people interested in this specialized healthcare career to visit our campus at 1860 Wilma Rudolph Blvd., or call us at 931-552-7600 to set an appointment and submit their application," said Purnell. Purnell also revealed that a Physical Therapist Assistant Program Information Session is planned for Thursday, February 11, with a 5:30 PM reception, followed by a 6:00 PM Information Session. The public is cordially invited to attend. «Read the rest of this article»

A noted sports psychologist and faculty member at Austin Peay State University now has the sixth national best-selling nonfiction book, according to The Washington Post.
Dr. Gregg Steinberg, an associate professor of health and human performance, is the author of "Full Throttle: 122 Strategies to Supercharge Your Performance at Work," which made the national newspaper's best-sellers list for the first time.
The book, released last summer, discusses how to build emotional toughness for business and life through entertaining and informative stories.
The Washington Post rankings published Jan. 24, 2010, reflect sales for the week ending Jan. 17, 2010. «Read the rest of this article»